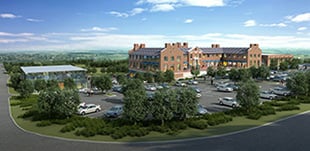 Click Here to Enlarge Image
Project Description:
The Boyce Thompson Center is an innovative mixed-use center featuring 85,000 square feet of office, medical, restaurant and retail space. The center features a 15,000 square-foot freestanding building which is leased to St. John's Riverside Hospital for medical offices. The center is a prototype for a consumer-driven retail model for healthcare which emphasizes a mixed-used environment where there are opportunities to shop and dine. It is ideally located for medical practices providing access to a patient base in Yonkers as well as the neighboring river towns.