Intelligent Transportation Systems for technology leaders
Analyze ITS work zones, monitor traffic movement or document construction compliance to avoid delays and disputes.
Live Streaming Cameras
Roadway monitoring
Time-Lapse Cameras
Roadway documentation
Camera Options
Flexible and ready for any location
Software - Traffic Management
Our Software as a Service (SaaS) empowers users with high quality imagery, on-site data and collaboration tools all in one easy-to-use solution. EarthCam delivers proven capabilities for reducing the cost and complexity of managing your own solution.

Includes basic software features plus:
Safe remote access - desktop & mobile
Live stream secured & encrypted via https transport
Flexible archiving options
Time-lapse record & playback
Weather data - current & historical
Take instant snapshots anytime
Email, save & share content
Easily embed in any website
Satellite map & site plan integration
Image mark-up & comparison tools
Automated progress reports
Unlimited users with various control levels
Continuous support & training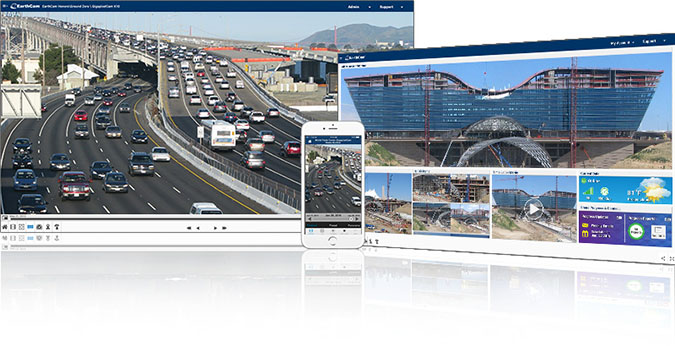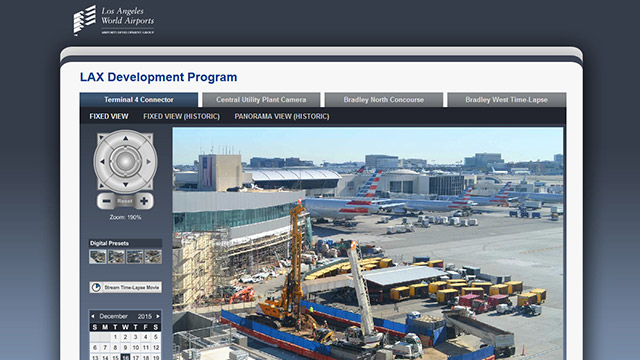 Communicate with the public about your work zone using a powerful webcam page created by the EarthCam Website Development Team. Increase community awareness and support with a professional maintenance free website. Drive traffic to your website by sharing real-time images and video on social media sites such as Facebook, Twitter and YouTube.
Communicate effectively to the public
Integrate into your website or 511 page
Reduce HOV/HOT lane violations
Analyze historic data using time-lapse recordings