Intelligent Transportation Systems for technology leaders
Analyze ITS work zones, monitor traffic movement or document construction compliance to avoid delays and disputes.
Live Streaming Cameras
Roadway monitoring
Time-Lapse Cameras
Roadway documentation
Camera Options
Flexible and ready for any location
Software - Traffic Management
Our Software as a Service (SaaS) empowers users with high quality imagery, on-site data and collaboration tools all in one easy-to-use solution. EarthCam delivers proven capabilities for reducing the cost and complexity of managing your own solution.

Includes basic software features plus:
260 separate traffic data points tracked and logged
Work zone safety compliance documentation
HOV/HOT lane compliance monitoring
Dynamic graphs & charts for individual lane detail
Monitor density, volume, speed, gap and type
Archived lane detail by day, month, year
Export video and data for sharing and collaboration
Broadcast to NTCIP compliant DMS units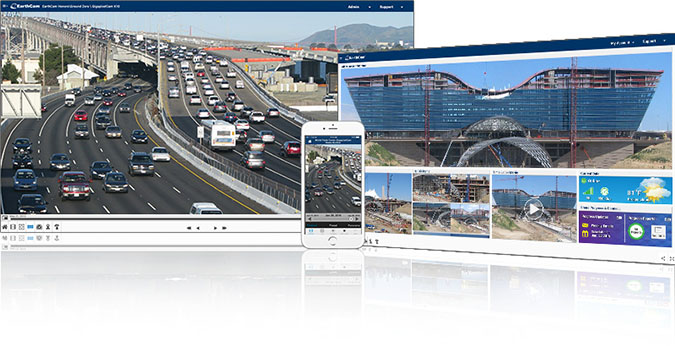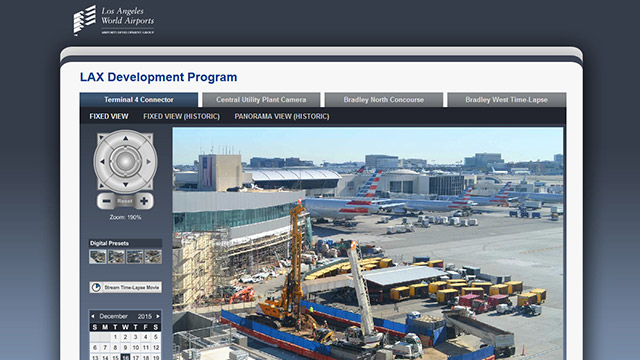 Communicate with the public about your work zone using a powerful webcam page created by the EarthCam Website Development Team. Increase community awareness and support with a professional maintenance free website. Drive traffic to your website by sharing real-time images and video on social media sites such as Facebook, Twitter and YouTube.
Communicate effectively to the public
Integrate into your website or 511 page
Reduce HOV/HOT lane violations
Analyze historic data using time-lapse recordings