Virtual Backgrounds for Your Zoom
Choose your favorite camera or pick from dozens of preselected skylines, landmarks and national parks to use as a backdrop.
Like you, we at EarthCam are figuring out ways to make our Zoom meetings and video calls more fun and interesting, so for your enjoyment, we're sharing new "Virtual Backgrounds". Missing out on nightlife? Toast with a pint in Temple Bar, Dublin, Ireland or karaoke at Cat's Meow in New Orleans. Recreate the Beatles album cover on Abbey Road, or collaborate with your project team in front of a view from your jobsite camera. Enjoy!

How to Enable Virtual Backgrounds in Zoom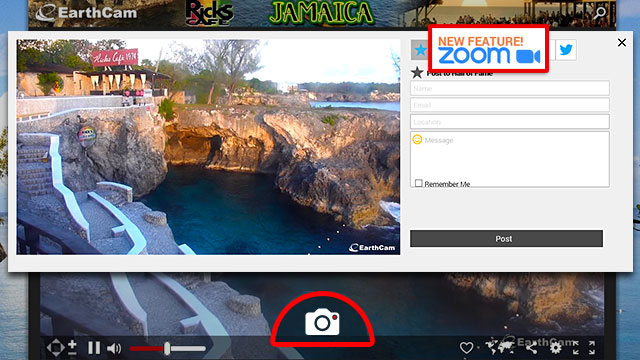 Visitors to EarthCam Network cameras and EarthCam.net users may also use the "share" tool to save backgrounds from their favorite cameras on the fly. Look for the "Zoom" share option within the share menu.