Instant Access at Any Time
View, control and market your jobsite remotely
Control Center 8 App:
Created for EarthCam.net manager service customers, the app is packed with exclusive features you won't find anywhere else. Viewing, controlling and marketing your EarthCam cameras is now easier than ever before. Access real-time streaming video, explore image archives, view critical system analytics and collaborate with team members.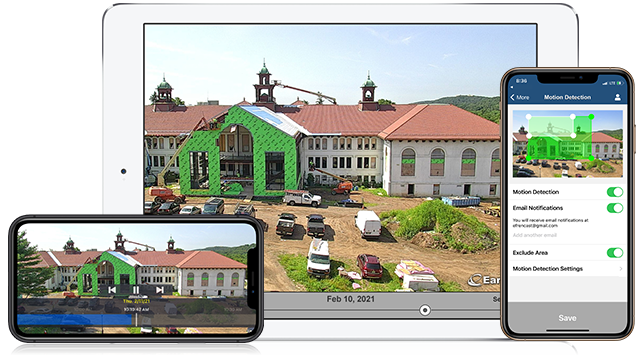 ---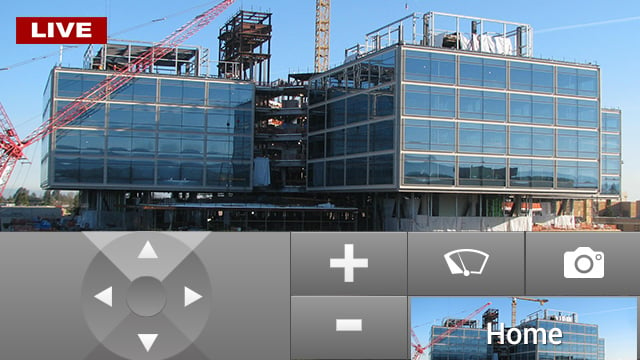 Live Video
Control Center 8 gives you effortless control over your live streaming video with swipe, pinch, pan, tilt and zoom from your mobile device. Access multiple presets and wiper functions, as well as 360° panoramic views anytime, anywhere.
---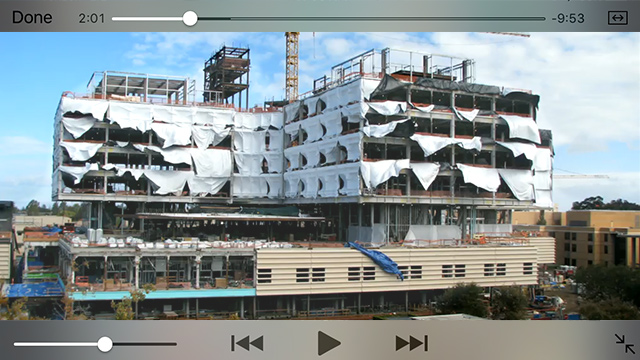 Time-lapse Movies
With one touch you can instantly stream auto-generated time-lapse movies of progress-to-date, creating a dynamic presentation of your project on the go.
---
Historic Archives
The app gives users more ways than ever to quickly access all historic project archives. Using the smart, visual timeline navigation tool, a simple click and drag instantly transports the user to a specific date and time.
---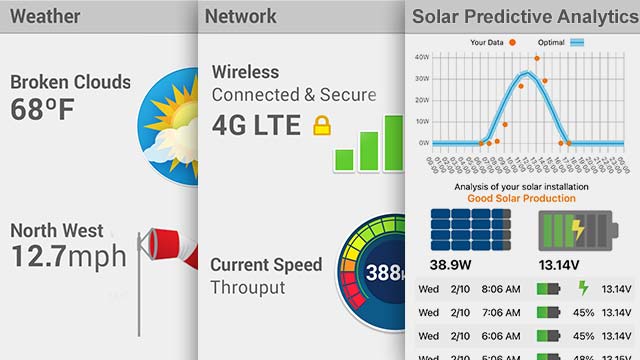 System Data
Gain instant access to vital data about your camera's power source, network connection and location, which includes valuable weather details.
---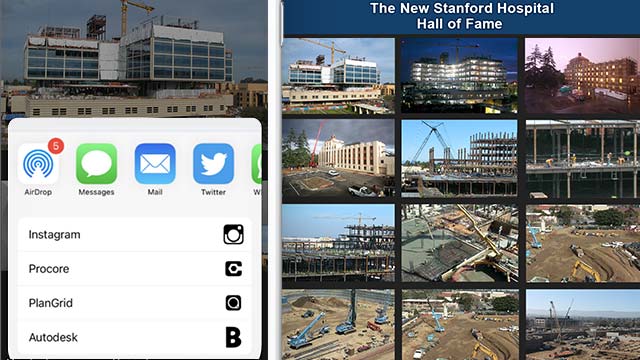 Real-time Share
EarthCam's innovative "Hall of Fame" is now available for Control Center 8. Post and share your favorite jobsite images privately with your team or publicly with fans through Facebook, Twitter, Instagram and your website to promote your organization.
---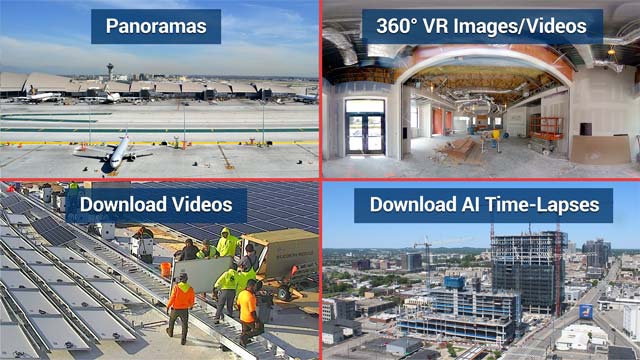 View, analyze and share your important construction camera content within the Autodesk BIM 360 platform. Users will benefit from detailed webcam content, including images, live video, environmental jobsite data and gigapixel panoramas. Easily share with the project team and deliver valuable progress insight to support a lean project management process.


Autodesk User? Log in here
---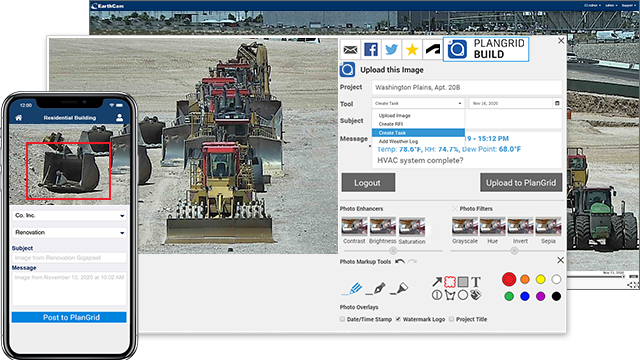 PlanGrid users will have access to EarthCam's high-quality images and 360° photo viewing. One 360° photo that captures all four walls, floor and ceiling provides as much information as 8 separate photos, making this efficient imaging technology a smarter way to communicate interior progress while guarding against future claims and disputes.


PlanGrid User? Log in here
---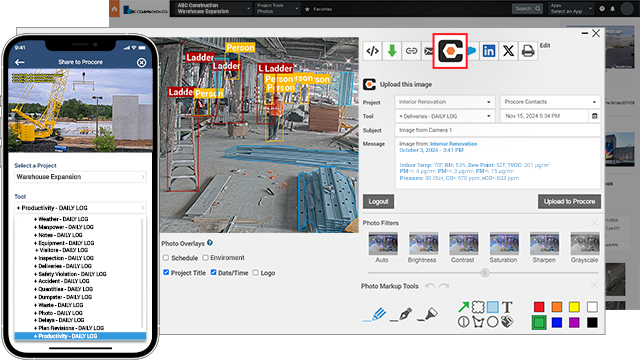 Utilize the most innovative construction camera technology to monitor, document and promote your project all through the Procore dashboard. Users will benefit from high-definition real-time views and crisp, highly-detailed photos of jobsite progress, which are shareable via Procore "Albums" and can streamline the ability to make informed decisions more efficiently.


Procore User? Log in here
---