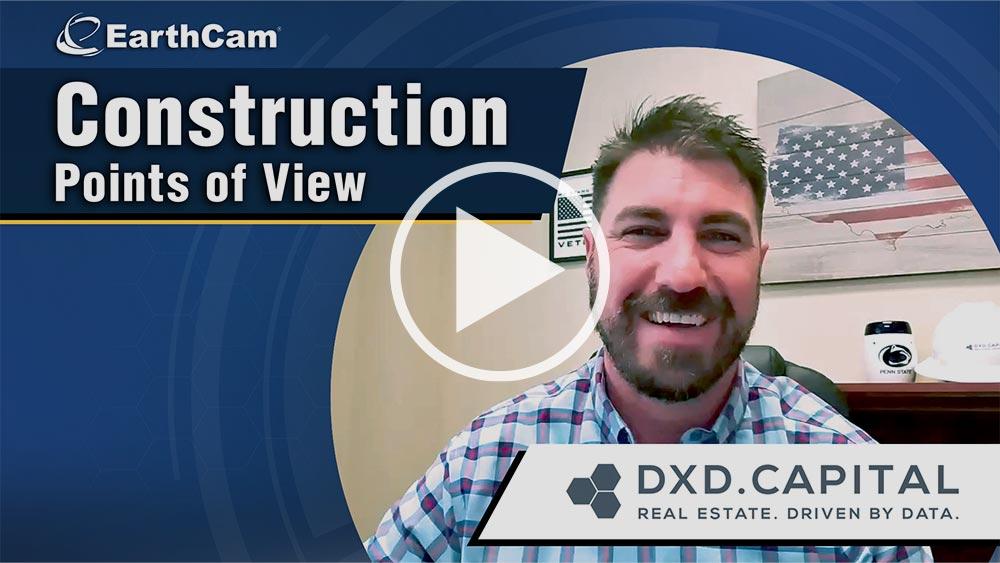 Derrick Girouard, former director of construction operations at DXD Capital, dives into the impact of EarthCam technology on project management. Explore his insights on the vital role of live streaming and how EarthCam's user-friendly interface empowers efficient oversight of multiple projects nationwide.
- DXD Capital

---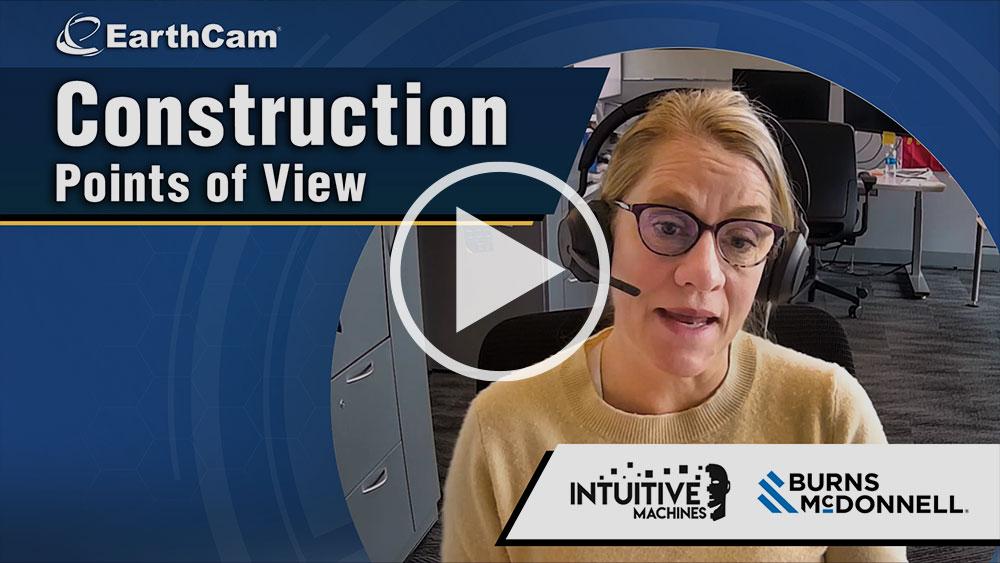 When Intuitive Machines, deep space exploration and lunar-access company, needed a new headquarters, they looked to Burns & McDonnell to build something that "made their employees believe they are part of something special." Hear how Burns & McDonnell visualized the entire ground-up process using EarthCam 3D and Autodesk Construction Cloud to share progress, increase communication, and ultimately "become better design builders."
- Intuitive Machines / Burns McDonnell

---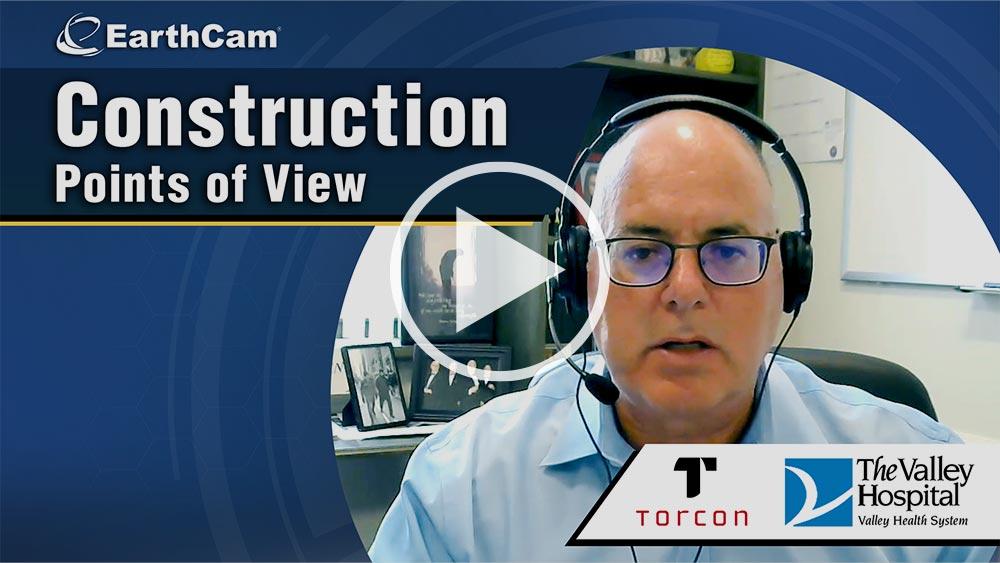 Hear Phil Centineo Jr., project executive at Torcon, share his experience with EarthCam technology while building the new Valley Hospital in Paramus, NJ. Phil explains how EarthCam's visual information is "on the cutting edge", and allowed his team to share project updates via the Autodesk Construction Cloud integration, monitor milestones, and review progress for over four years with the $800 million, seven-story state-of-the-art project. Transcript
- Torcon, Inc.

---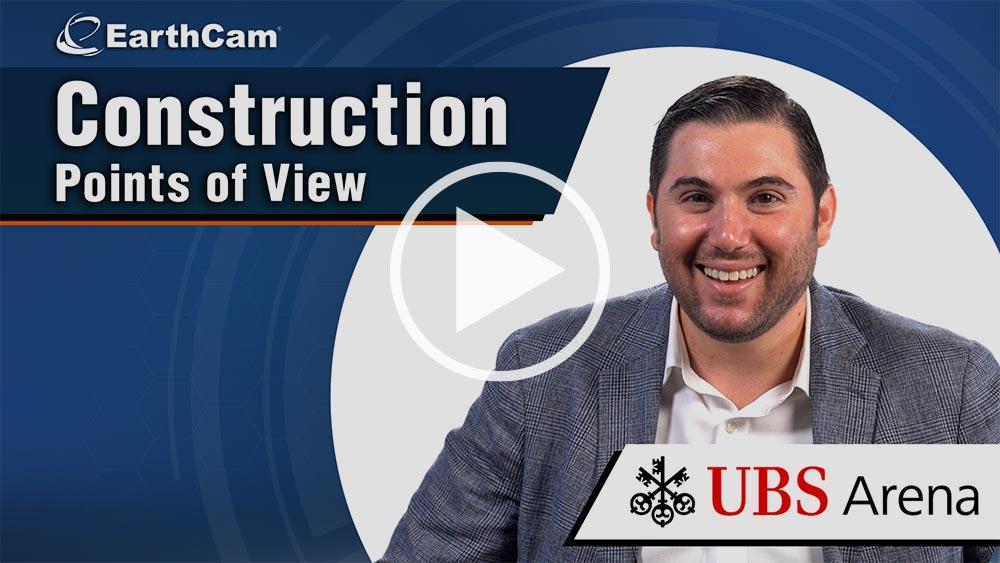 EarthCam spent two years documenting the construction of UBS Arena, which provided fans with an inside look to their new home with over 1 million images, panoramas, and 4K time-lapses. Hear from Alex Leafer, Director of Production for the New York Islanders, on why they chose EarthCam to document this state-of-the-art project.
- UBS Arena

---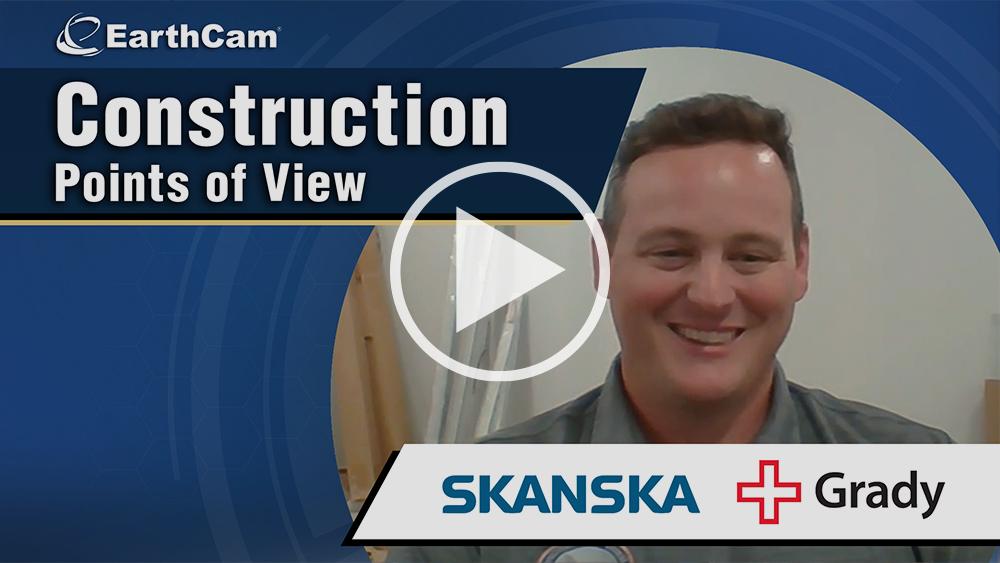 Hear Matt Williams, senior project manager at Skanska share his experience with EarthCam technology. Matt explains how EarthCam's easy-to-use interface and volume of information in different forms and formats allowed him and his team to keep leadership and subcontractor trade partners up-to-date with the 600,000-square-foot project.
- Skanska Grady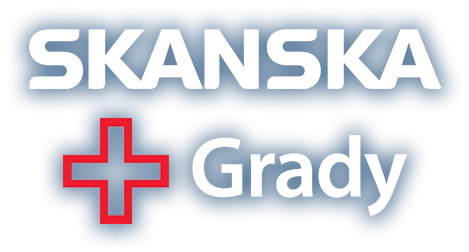 ---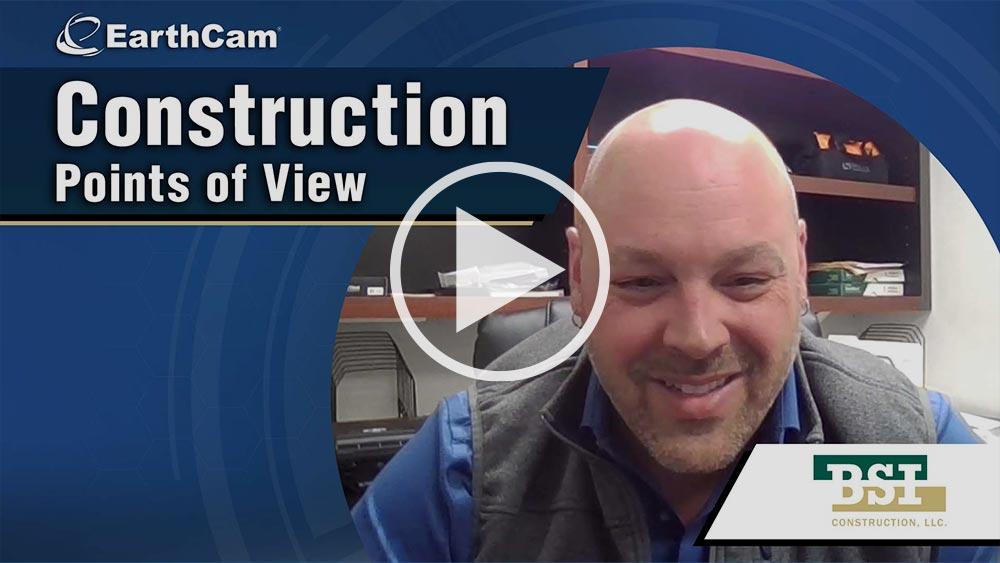 Hear Andy Gebhart, Construction Manager for BSI Construction, share his experience with EarthCam technology. Andy explains how EarthCam's easy-to-use interface allows him to manage multiple projects in different locations while providing additional round-the-clock security for each jobsite.
- BSI Construction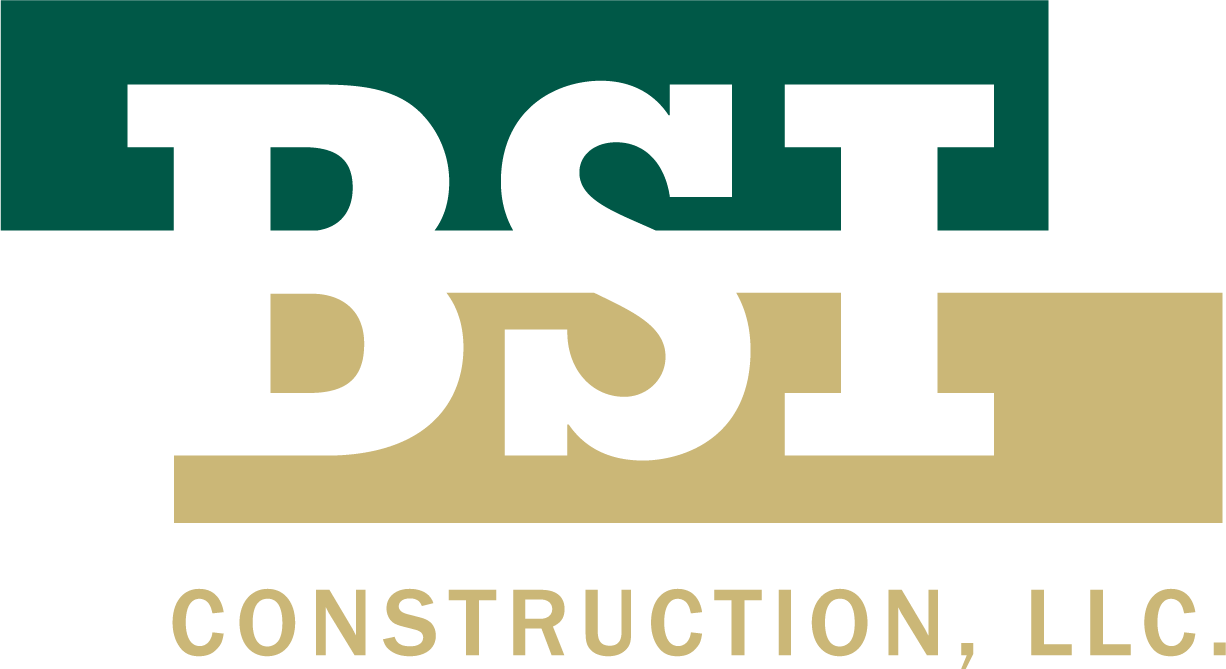 ---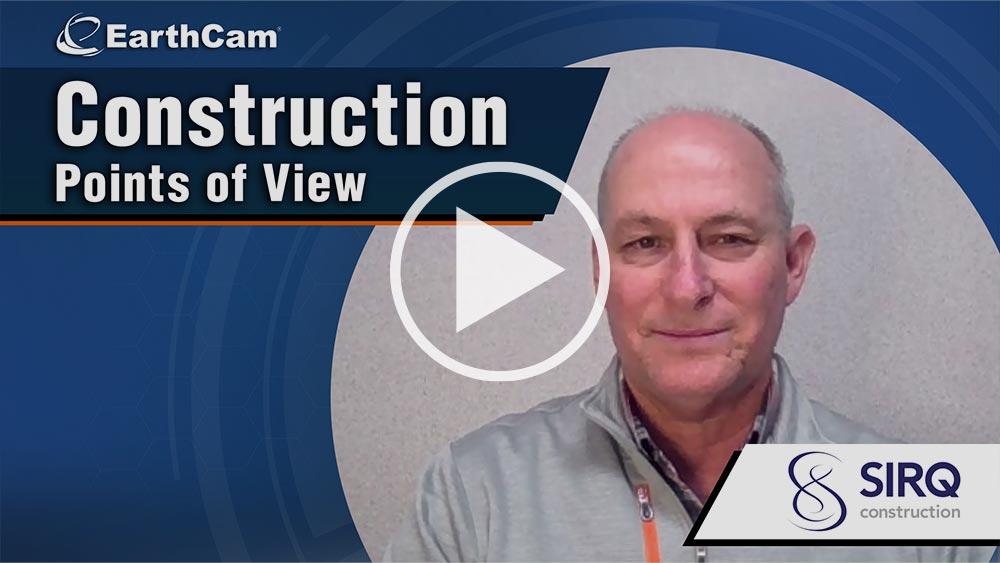 For the past year, EarthCam has worked alongside SIRQ Construction to document the construction of Black Desert Resort - a multi-use golf & resident resort located near St. George, UT. Hear Bill Baum, Project Director at SIRQ, share his experience with EarthCam technology. Bill explains how he uses EarthCam to mitigate risk while also providing additional security on the 600-acre, cutting-edge oasis in the desert.
- SIRQ Construction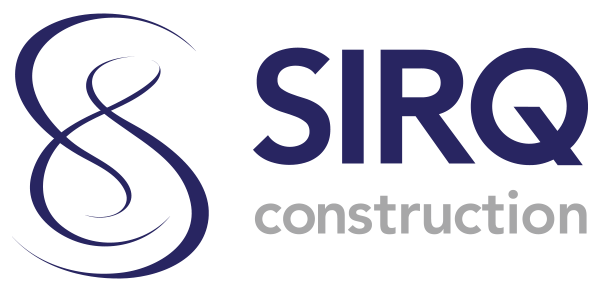 ---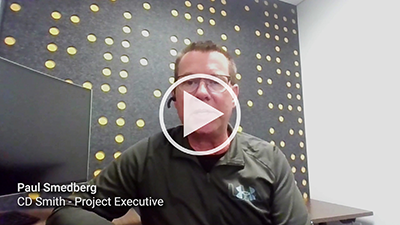 Hear Paul Smedberg, Project Executive at C.D. Smith Construction share his experience with EarthCam technology. Paul explains the benefits of live streaming video vs. jobsite 'snapshots'. Learn how he uses EarthCam to cut his travel budget by 75% while still successfully validating and verifying jobsite progress.
- C.D. Smith Construction

---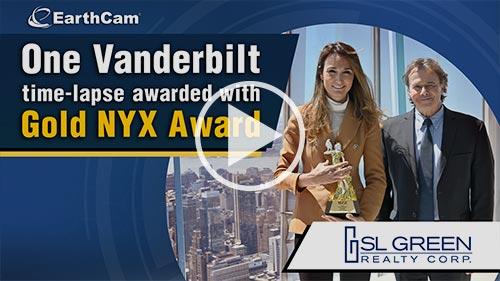 Hear from Christine Lucaj, Vice President of Construction for SL Green Realty Corp on why they chose EarthCam to document the construction of One Vanderbilt, which redefined the New York City skyline and stands as Midtown Manhattan's tallest commercial tower.
- SL Green Realty Corp

---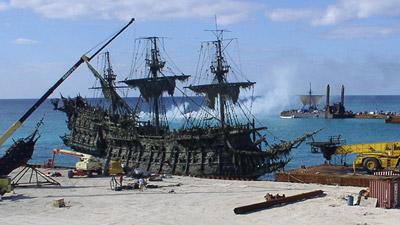 EarthCam's webcams technology once again proved to be an essential production asset and a reliable remote method to monitor set construction and filming activities. It gave me and my team instant access from different locations and proved to be a valuable method of collaborating in real-time.
- Jerry Bruckheimer, Producer

---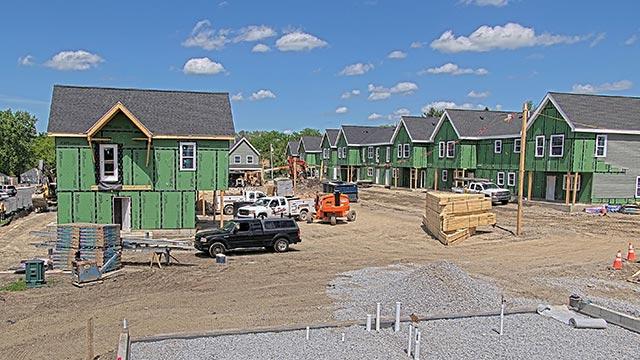 We use EarthCam's perimeter detection systems constantly, the alerts are accurate, and have helped us deter theft attempts on several occasions. We can get law enforcement on site automatically, without false alarms. It gives us peace of mind that even our large-scale jobsites are guarded effectively at all times.
- Construction Superintendent at Haynes Construction Company

---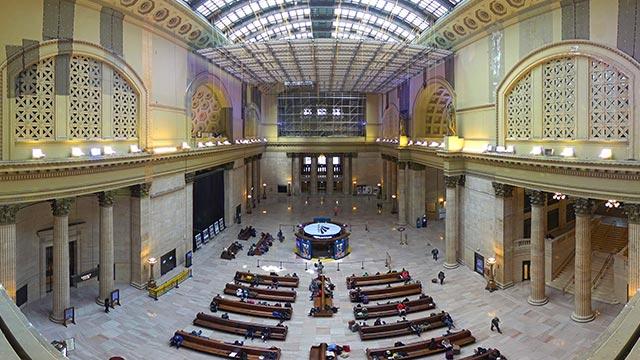 I love the fact when I'm stuck at my computer unable to walk the site I can jump on EarthCam take a photo and it uploads right to Procore - an added bonus of EarthCam is the quick response when needing to change the view, whether it's a zoom adjustment or a change of direction.
- Superintendent at Berglund Construction

---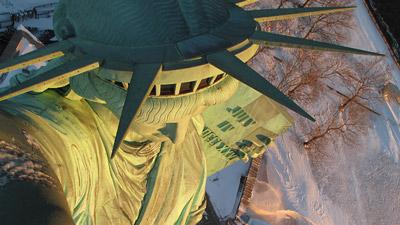 The Statue of Liberty-Ellis Island Foundation, Inc. is grateful to EarthCam for its generosity in contributing its cameras and equipment to bring never-before-seen views of Liberty Island and New York Harbor to the general public. The Foundation is delighted to be hosting these "bird's eye views" from Lady Liberty's torch, bringing The Lady LIVE to you, wherever you are, 24-7 on www.ellisisland.org and www.nps.gov/stli. It's a breathtaking view!"
- Stephen A. Briganti, President and CEO, The Statue of Liberty-Ellis Island Foundation, Inc.

---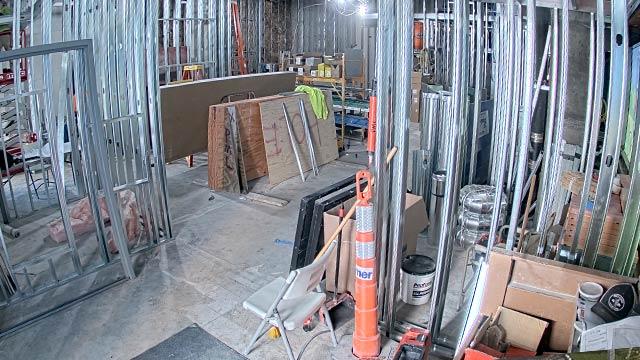 I definitely don't have any negative feedback. Install and startup couldn't have been any easier and you guys have the best customer service of anyone I deal with!
- Field Engineer, Turner Construction Company

---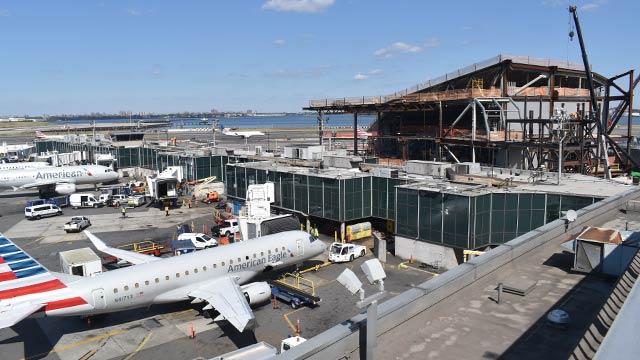 You've been awesome! Thank you so much for your quick follow up on this, really appreciate it!
- Lisa Patch-Vrod, LaGuardia Gateway Partners

---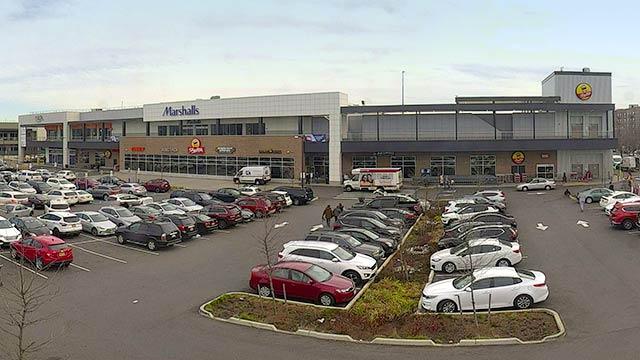 Fantastic! Love the fast response time. Job well done.
- David Langer, Kimco Realty

---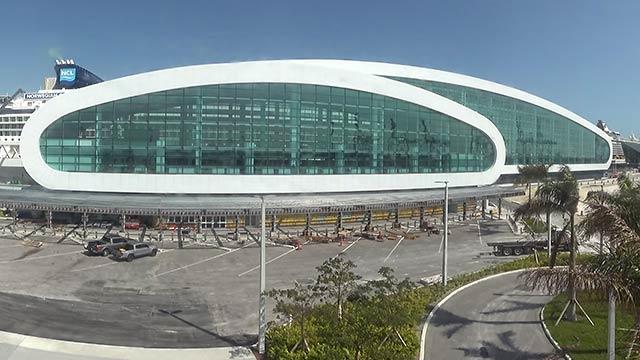 The final product of the time-lapse is spectacular! Appreciate the service, ease and response to technical issues during this project. It helped a lot for monitoring and ensuring ongoing work was completed in a timely schedule. Looking forward to continued use of the EarthCam services in futures ventures.
- Jonathan Babilonia, Assistant Project Manager Level II, Haskell

---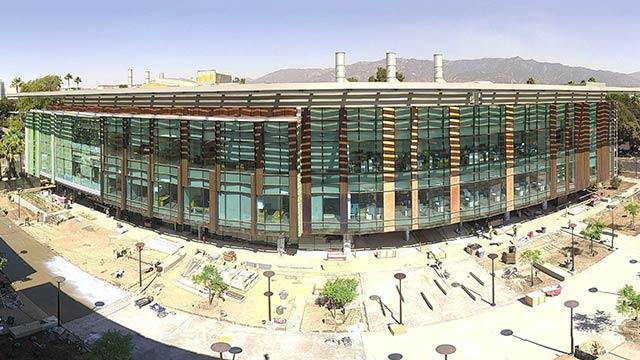 I thought I should let you know, your support team has assisted me over the phone a few times in the last month in making sure our cameras are running smoothly. Even in this difficult time, the customer service was fantastic! Your staff went above and beyond to answer my questions in a clear, concise manner. The call quality was 5/5 stars each time and the staff members took a sense of pride in the service they provided, which really resonated with me in a positive way. Thanks again to you and your team, and keep up the excellent approach!
- Andrew Bills, Field Engineer, Hensel Phelps Construction Group, Caltech Chen Neuroscience Research Building

---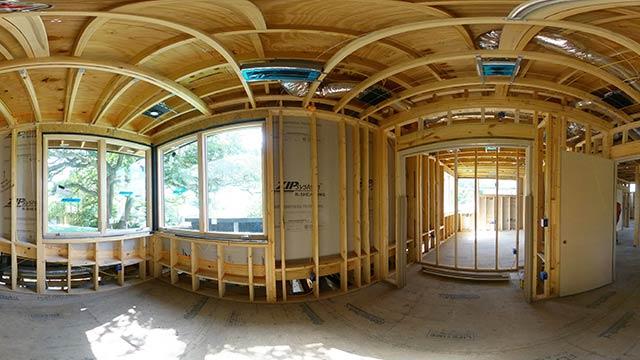 Thank you for all of your help! You've been extremely patient with me and my frustrations. Thanks a million again. Looking forward to what the future holds!
- Phillip Flores, Total Home Imaging, LLC

---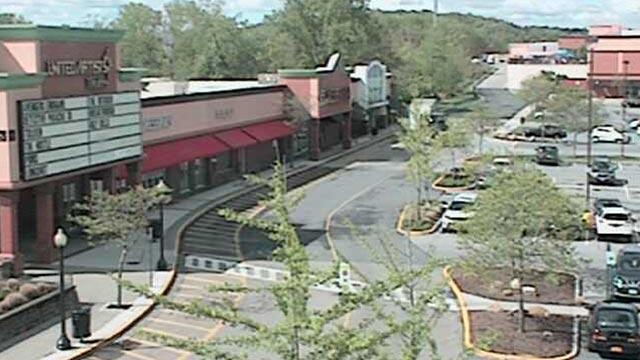 I can't say enough about the support you give. You are very responsive and quite helpful, as well as the other techs when I reach out to them. Overall rating of 100%!
- Project Management, Acadia Realty Trust

---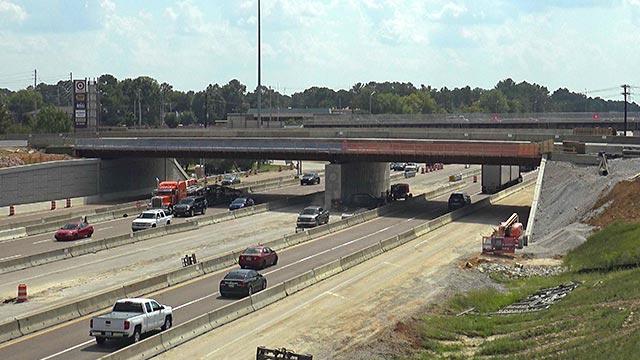 I wanted to follow up and thank you for expediting this request. The efforts of you and your team really helped me out with TDOT. The video looks great! Thanks again.

- Project Engineer, Kiewit Corporation

---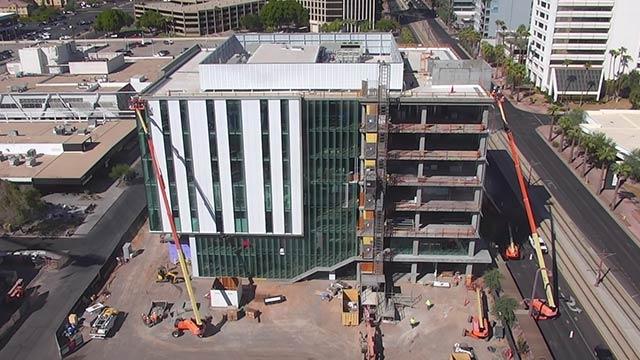 Thank you so much. This is going to end up being some cool footage at the end. Appreciate you and your company!
- Myles Morton, Process Improvement Manager, Okland Construction

---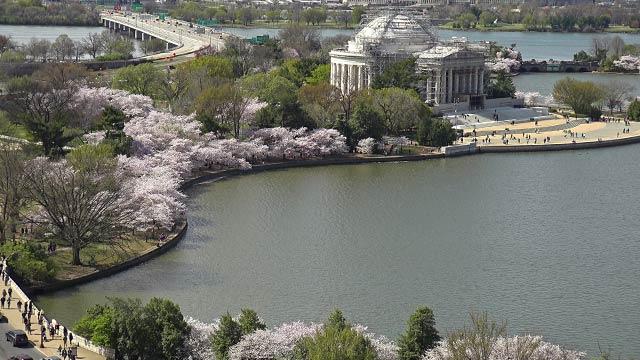 I'm sitting here isolated from everyone as I'm supposed to do. Thankfully, I happened upon your Bloom Cam showing the cherry blossoms in Washington, DC. When I was young, my family lived in DC and we frequently visited the cherry blossoms. Thank you for bringing back a wonderful memory to me!
- Jeanne M. Patrican, Executive Director, Eastwick Foundation

---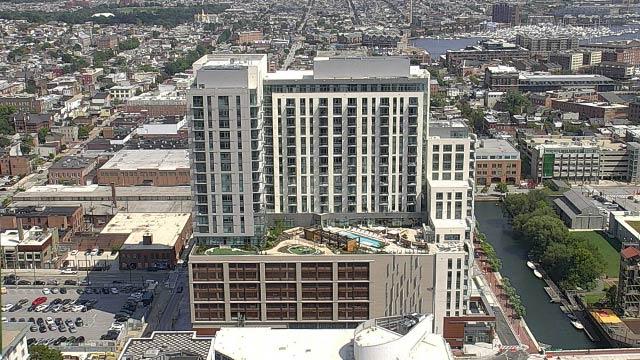 YOUR TEAM IS AMAZING. I really appreciate you all turning this around on such short notice!
- Mary E. Miles, PR & Digital Strategist at Weinberg Harris & Associates

---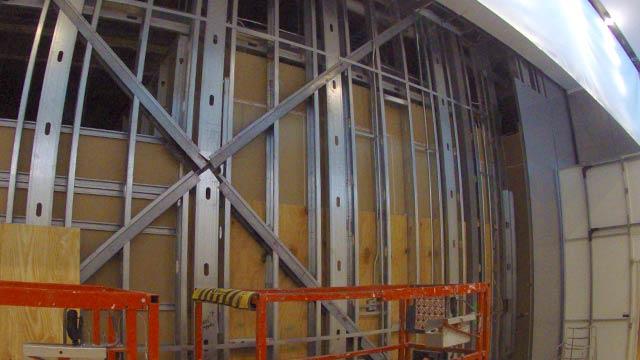 Thank you for the excellent customer service, as always!
- Sajo

---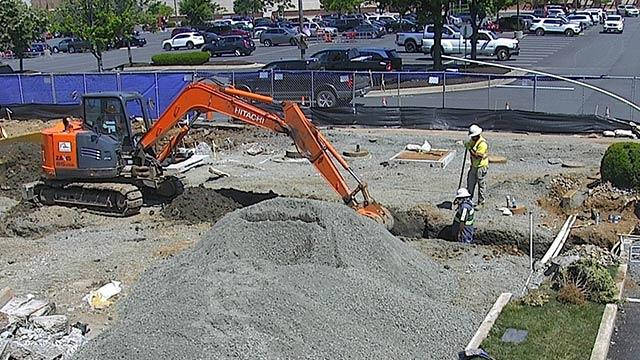 Yes, we are extremely happy with our cameras and I am extremely happy with the high level of customer service you and the entire team has provided Jones Covey Group. Keep up the great work - EarthCam has been a great business partner.
- Brett Crail, Jones Covey Group

---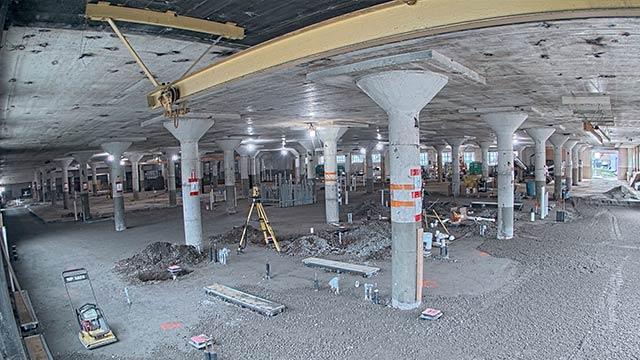 I've got to tell you that your Tech Support has been awesome! Very patient, very helpful. EXCELLENT customer service!
- Phil Nadeau, Advanced Media Specialist, SPOT Content Studio

---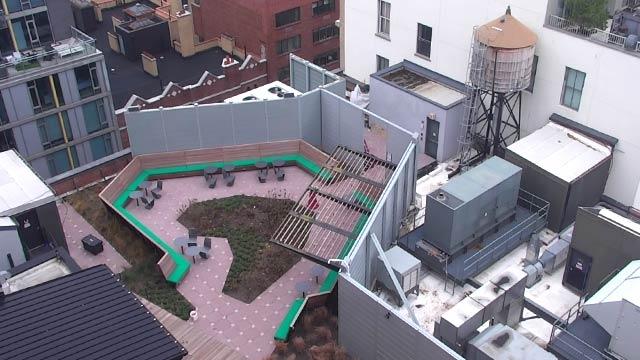 The Customer Support Team responded right away to my request and resolved it fully in less than 24 hours. We're very pleased with the prompt and thorough support we received - thank you!
- Rachel Williams, Columbia Property Trust

---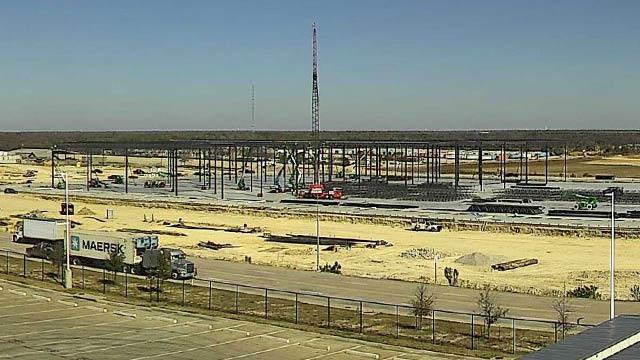 You are such a pleasure to work worth. I know these times are trying, but you would NEVER know it from your emails. Always positive, never makes you feel like you are asking too many questions, and always goes that extra step!
I am a firm believer in letting people know when they are doing a great job and when I have Project Managers letting me know how easy you have made a process of getting cameras delivered and set up for install. It is only right that I forward the positive comments!
- Jackie Janega, Construction Coordinator, FCL Builders

---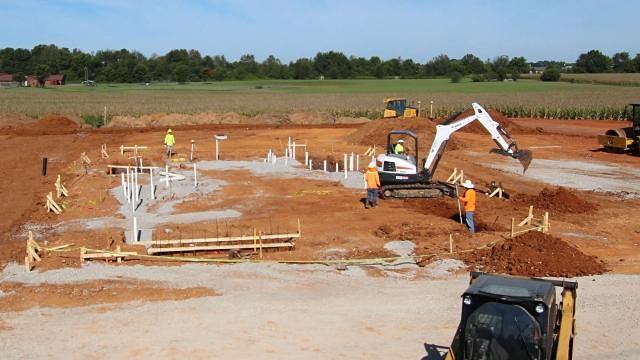 Using EarthCam for the first time on an Inspire Brands, Arby's, that Conseco Group is building in Clarksville, TN! Very clear picture and a great way to show progress of the site to the owners!
- Marco Peters, Project Manager Commercial Construction, Conseco Group

---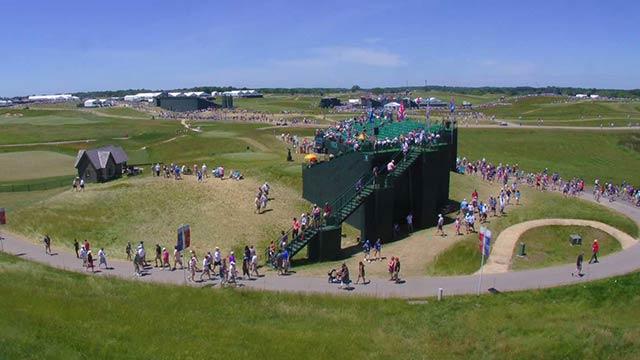 Thank you - this time-lapse looks excellent! We're excited to share it with others.
- John Morrissett, Project Manager, Erin Hills Golf Course

---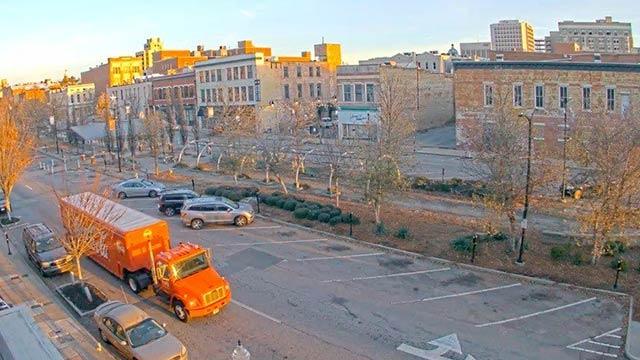 Thank you so much for helping to make our holiday camera come to life! I really mean that. Your team is great!
- Web Media Manager, Visit Macon
---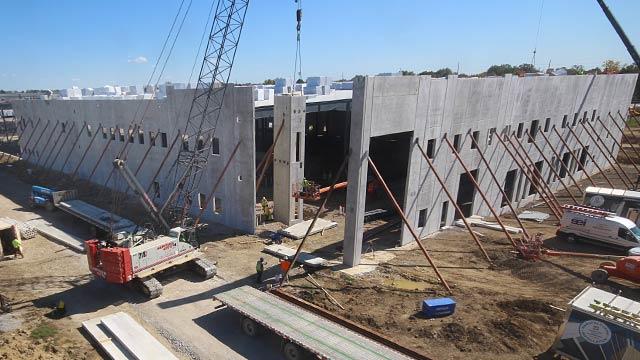 Feedback was quick and accurate - thanks for the good service!
- Aad Stam, CERELIA

---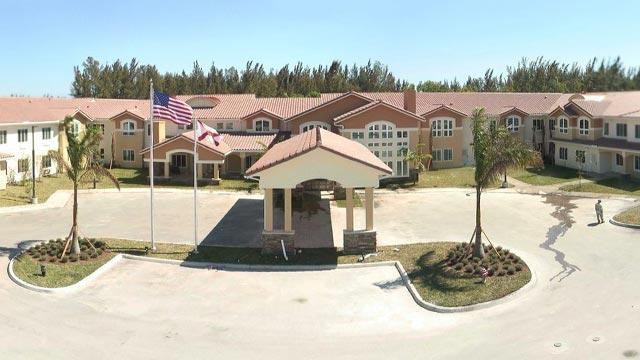 Customer Service is great and timely.
- Managing Partner, New Valley Construction

---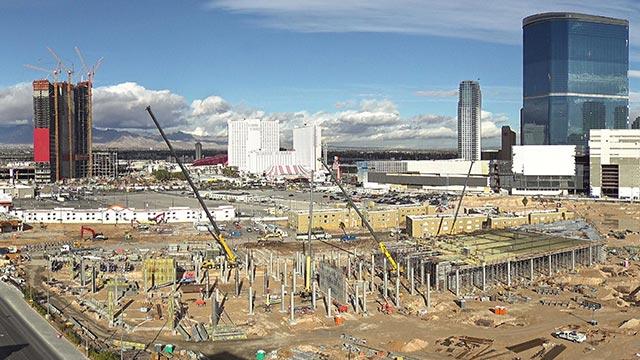 Thank you again for the extremely prompt install of our Site Camera at the Las Vegas Convention Center Project. We are extremely pleased with the installation, quality and performance.
A "BIG" thank you to the EarthCam Team!


- MEP Manager, Turner Construction Company

---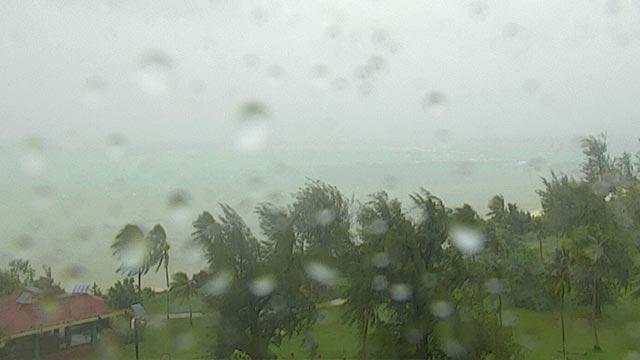 Your camera survived 170mph winds during Super Typhoon Yutu. Definitely typhoon tested!


- John Hirsh, Executive Director for American Red Cross

---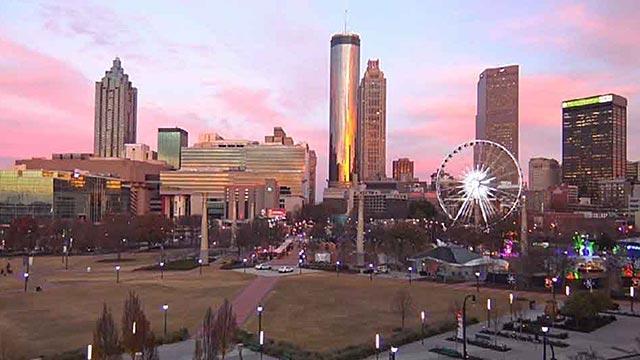 We're honored to be included in EarthCam's list of the Top 25 Most Interesting Webcams of 2019 as we continue to offer a bird's eye view of events in the vibrant downtown Atlanta area while increasing awareness for our attraction. We hope fans will view the live feed of Centennial Olympic Park and Atlanta skyline and visit the Hall for our can't-miss, interactive fan experience.



- CEO, Chick-fil-A College Football Hall of Fame

---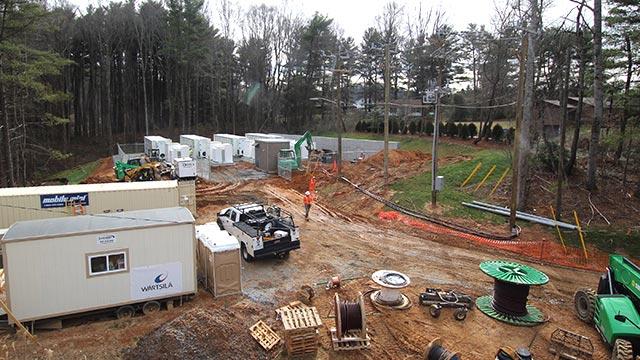 I could not have gotten this far without your help and support. Thank you so much for your time and continued support of me and our projects. With new technology (battery energy storage) and working within a regulated utility, things are a little tough to navigate sometimes. Your willingness to help and do whatever it takes is appreciated and valued.
Thank you for being the awesome team that you are!

- Communications Lead, Duke Energy

---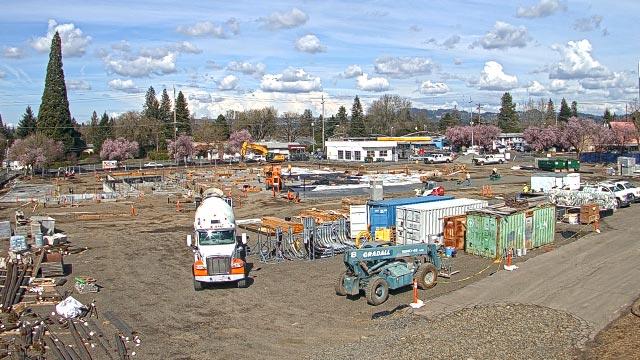 Thank you very much for all your help today, you really helped me out of a jam. I was asked to come make EarthCam work with our Comcast service after the fact. I knew nothing about EarthCam and had never had to reconfigure a Comcast modem on other projects. I needed to get it working while I was there onsite. I read through some information that was passed on to me, most over my head. Comcast wasn't as much help as I had hoped, probably me not understanding what they offer and what I thought needed to be done.
The best information I received was your tech support number, what a relief to talk to someone who knew what to do and had done it many times that was patient enough to help me understand what was going on. Being able to have you connect to my computer and "Just Do It" was more than I had hoped for.
You were kind, knowledgeable, understanding, patient and very professional, everything one would hope to get when tech support is needed. I was never made to feel foolish because I didn't completely understand all the steps necessary to accomplish the connection.
It was truly a pleasure to work with you. Thanks so much for your help today.
I didn't take all the credit when I told everyone at the job it was working, I told then I had amazing help from a great tech!!

- Systems Engineer, Skanska USA

---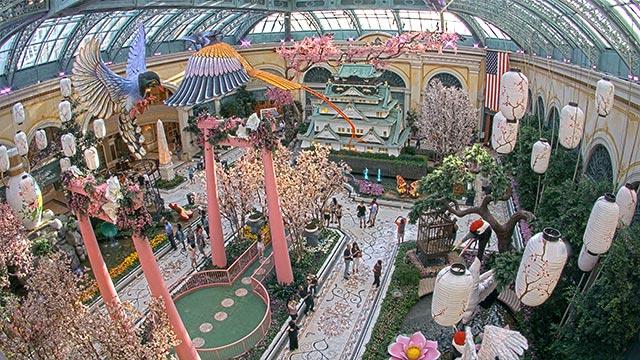 Excellent job by the EarthCam team. Just reiterates why we continue our long held relationship. The team took care of our every need.


- Executive Director of Production - Video, Bellagio Conservatory

---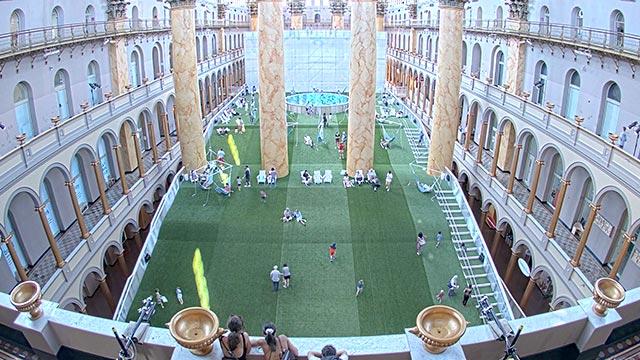 The time-lapse is incredible as always! We're so grateful for this and I've been sharing widely. Thank you again!

- Vice President for Marketing & Communications, National Building Museum

---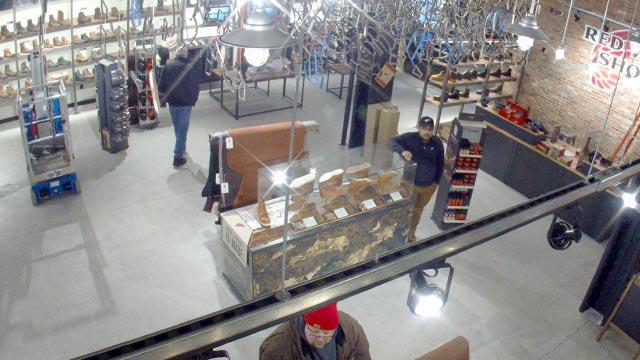 Awesome time-lapse! I love the incorporation of the before and after photos – nice touch!
- Global Project Manager, Store Development, Red Wings

---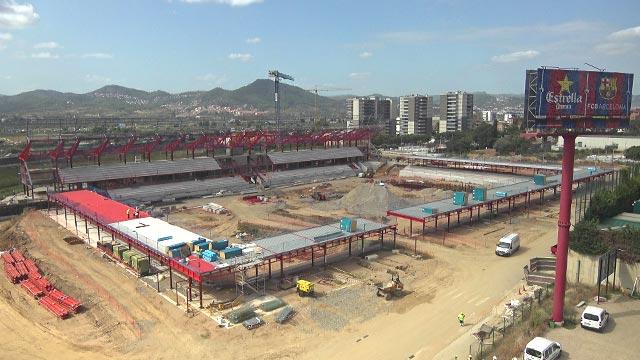 Thanks for the time-lapse you prepared. It was very well received.

- Schedule Manager, Espai Barça

---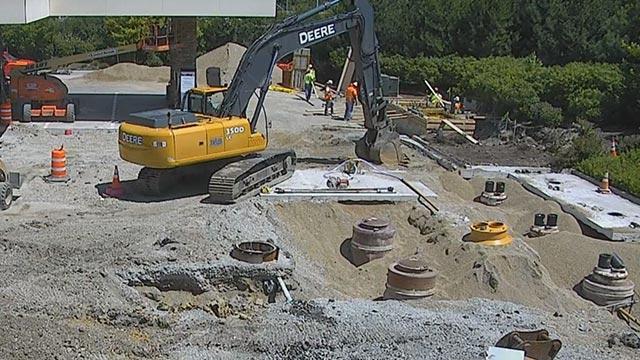 EarthCam's customer service has been spot on!!!!!!




- Owner, Jones Covey Group, Inc.

---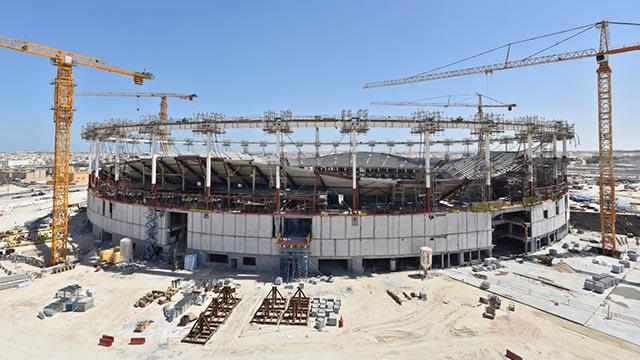 I am writing this email to thank you for the efforts and assistance you offered yesterday (and always) to meet the request of the Supreme Committee asking for Al Thumama Stadium live camera recordings immediately without a delay. This is highly appreciated and we are grateful to you and to the team.


-

---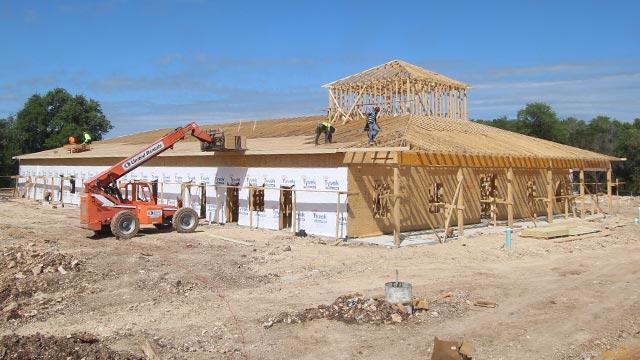 I received outstanding service, Technical Services was very patient and efficient!!
- Karen Mitchell, Max Alley Real Estate Design & Construct

---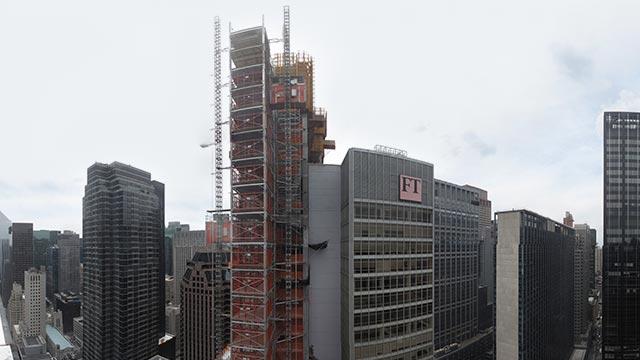 The camera removal this morning was highly successful. EarthCam's technician was terrific! Very punctual, hard working, and focused on making sure we as the client were satisfied.
Thanks to you and the entire EarthCam team for making this happen.
- Hines West Fifty Third Realty, LLC

---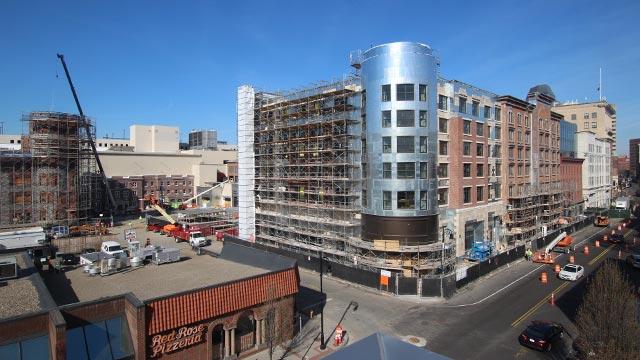 We have been utilizing EarthCam for many projects across MGM Resorts International for years. EarthCam has always exhibited excellent customer service and expertise in their Live Stream/Time-lapse products. Currently, we have 9 cameras in service covering various construction projects across the country. We have utilized other time-lapse companies in the past but have found EarthCam to consistently deliver a superior product and customer service.



- Director of Technical Operations, MGM Resorts International

---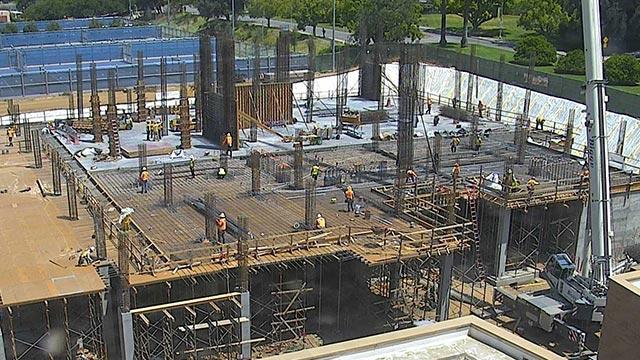 Really appreciate the videos that you send my way. I always enjoy watching them. Also, very pleased with EarthCam's services on current Hensel Phelps projects. Looking forward to working together on the next one.


- Lead Estimator, Southern California District, Hensel Phelps Construction

---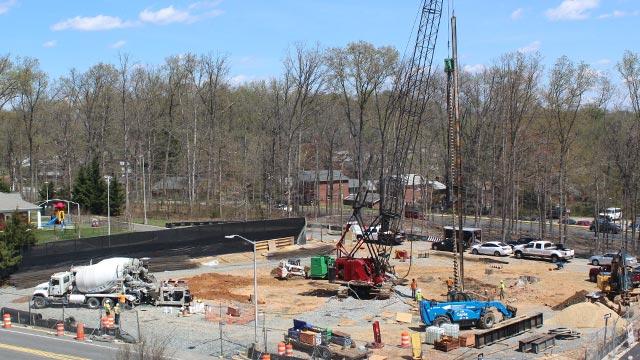 Great speed, very well-mannered telephone presence by all your staff, no difficult to understand accents or attitudes. It was a pleasure dealing with you because of the support you provided.
Thank you.

- Project Manager, Fairfax Water Authority

---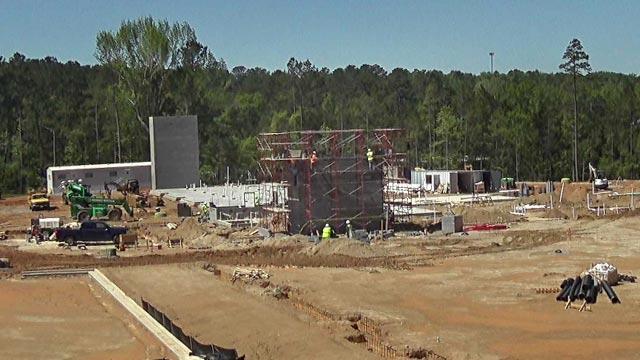 EarthCam is very responsive and helpful! Technical Services was able to answer all of my questions and guide me through the screens that I needed help with. I was also sent a follow up email regarding installation at another location.
Thank you for your 5 STAR service!


- Elaine Campbell, DMK Development Group

---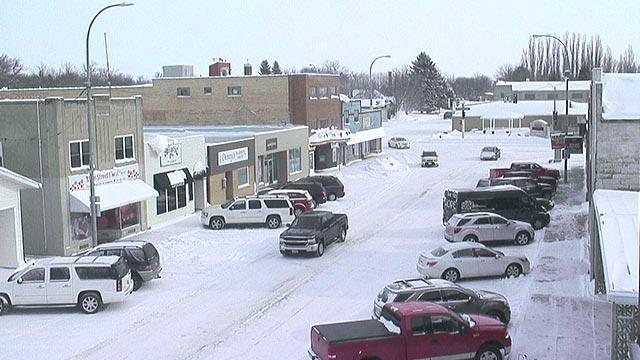 There is no other form of advertising that you will get at this price, to such a large, wide, audience. If I put one print ad in a magazine, it wouldn't have nearly as much of an impact. One still shot doesn't showcase your town. One video of one season doesn't really do it justice either. But a live stream, capturing all the events, weather, and day to day activities truly tells your story like no other advertising forum can."
- Rachel Morrison, Executive Director, Cavalier Area Chamber of Commerce

---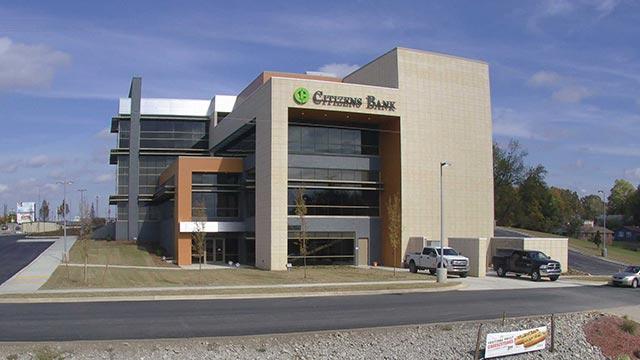 That time-lapse is BEAUTIFUL! Thank you so much.
- Chief Communications Officer & Citizens Bank Travel Club

---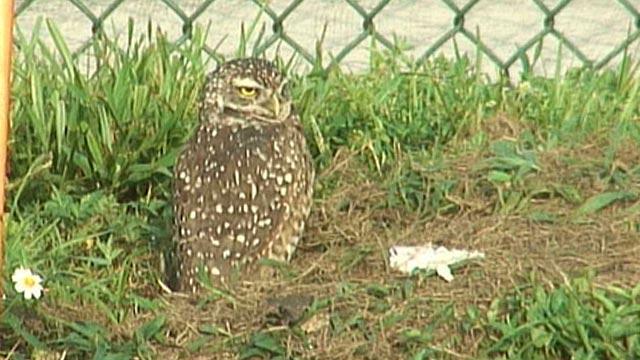 Woo hoo!!!!!!! That is awesome. We and the owls and James at Birding Adventures are grateful. We have viewers asking us everyday what is going on!!!!! They will be thrilled and we are thrilled!!!!!
- Kelly Heffernan, SFAS's Project Perch

---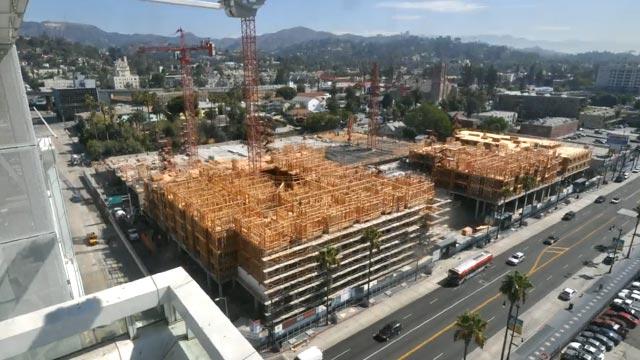 The video is a huge hit with the owner, thank you for your quick turnaround!


- MEP Manager, Morley Builders

---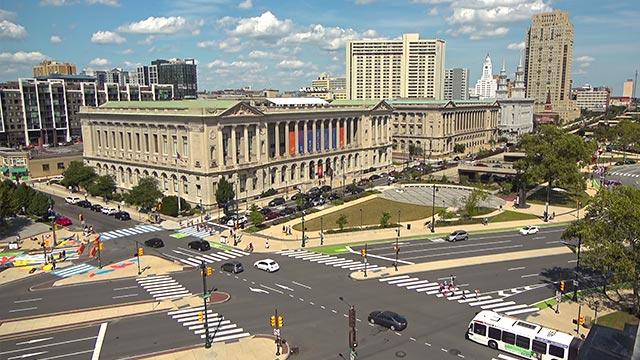 The EarthCam camera is a great low impact social media weapon. Before we had it, it was difficult to engage our audience in live and real time events happening around our building, but it's been great to have something that we can turn to again and again that will positively engage our audience.

- Doug Ray, Social Media Manager, The Franklin Institute

---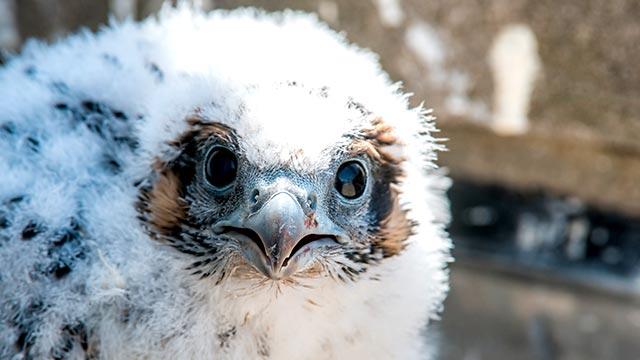 We are grateful for the opportunity to provide the public with access to this remarkable animal in real time. For years we have followed the story of these two from afar and now – hopefully – we will have a chance to watch as they raise more peregrine falcons for the Great Lakes region.

- Mark A. Hackel, Macomb County Executive

---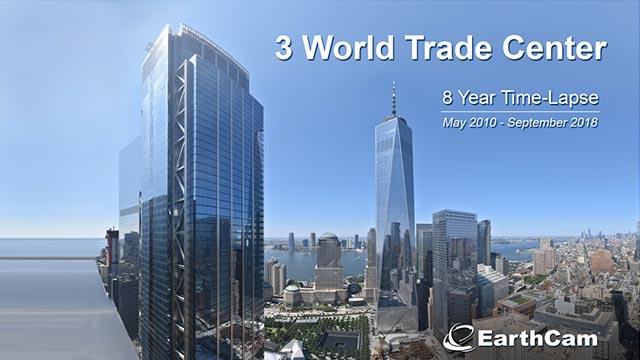 Very impressive footage and I appreciate you sharing! We were just in NY for Spring Break with the kids and toured the 9/11 Memorial site. It was very moving and you captured it so well!



- Vice President, Operations, Irvine Company Office Properties

---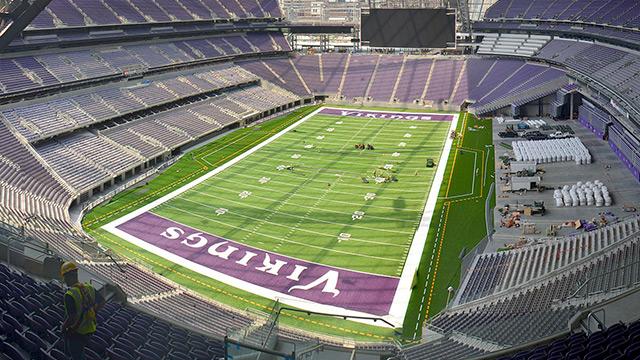 From day one, the stadium webcams provided Vikings fans and other curious onlookers with a detailed look at the largest construction project in Minnesota history. The interactive, immediate, and high quality nature of the EarthCam technology led to incredible engagement via our content platforms. The beauty of this stadium is apparent to all, and we are thrilled to forever have this project archived in this manner.
- Bryan Harper, Vice President, Content & Production for the Minnesota Vikings

---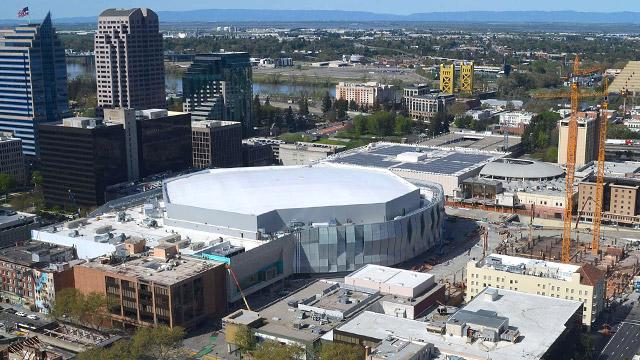 EarthCam has put us in position to give fans an all-access look at Golden 1 Center, from site demolition to arena ribbon cutting. As we usher in a new era of Kings basketball and world-class events in Sacramento, we're thrilled to share a comprehensive time-lapse of the historic project.
- Andrew Nicholson, Senior Director of Digital & Integrated Communications for the Sacramento Kings

---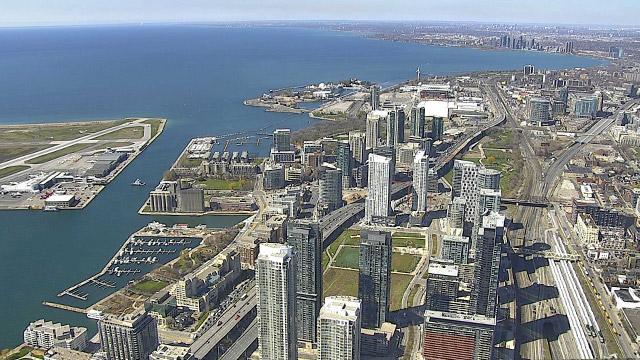 These new high-definition cameras located on the roof of the CN Tower's main pod will provide unparalleled views of Toronto and beyond. We believe visitors to our website, and to EarthCam's, will be impressed by this best-in-class live streaming video and be inspired to visit the Tower.
- Neil Jones, Acting Chief Operating Officer, CN Tower

---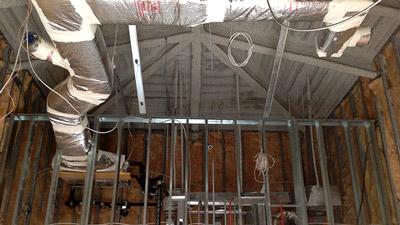 EarthCam lends itself very well to those jobs that are larger and more complex. It has been the best tool for compiling photo documentation of the project's progress as well as documentation of issues that may arise during the course of construction. Tri-City has always been very good about taking photographs during the course of a project. However, at the end we would have a lot of photos that, not having been labeled in detail, we would later have a difficult time recalling exactly where and why the picture was taken. With EarthCam, we come away with a detailed record of the progress of construction throughout the life of the project.
With a commitment to dedicate the resources necessary to keep up with it, EarthCam is the best tool I have had the opportunity to use to document a project.


- Sr. Project Manager, Tri-City Electrical Contractors, Inc.

---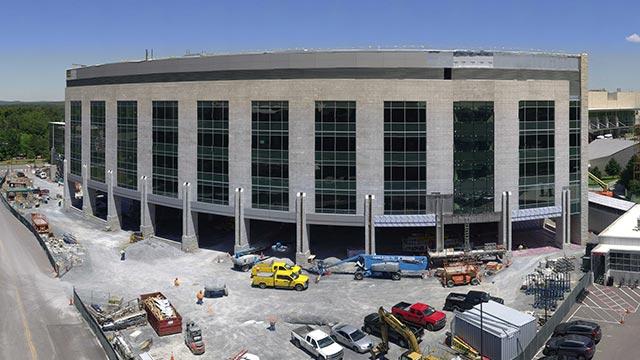 All 5 stars .... thanks so much!
- University of Vermont Health Center

---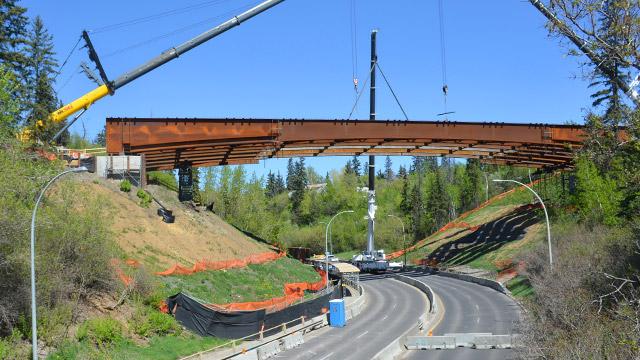 The City of Edmonton made the EarthCam available to the public on our web site and we used the cameras daily to check on construction progress. The cameras have been an extremely valuable tool and we will continue to use construction jobsite cameras on our future major bridge projects.
- Byron Nicholson, Director, City of Edmonton

---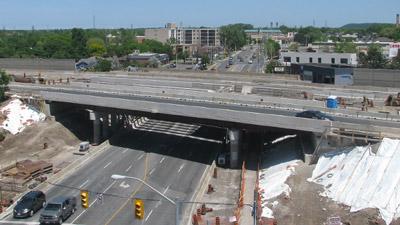 I would like to take this opportunity to commend you and everyone at EarthCam who we have dealt with on this project in making it a success, both for our client and our company. The camera performed flawlessly.

We look forward to working with you in the future.


- Senior Contract Administrator, AECOM

---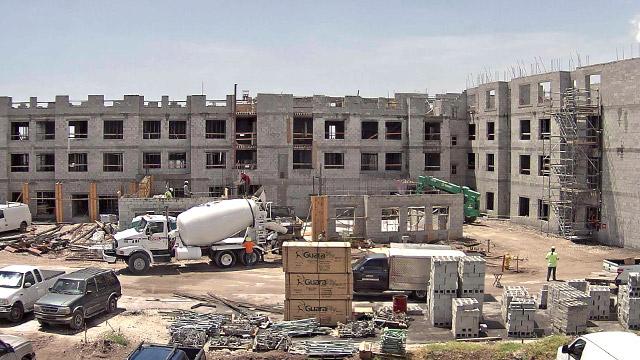 Best service from a consumer side that I have ever had from a provider, thanks.
- General Manager, MCR Development LLC.

---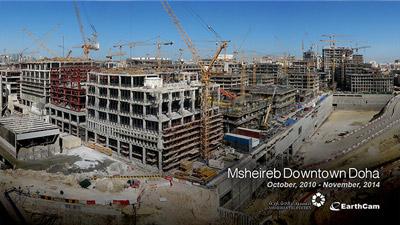 Just a note to thank you and EarthCam for your service, support and professionalism. You have really really helped us out here - and we appreciate it.

- Scott Anthony Cooper, Museums Director

---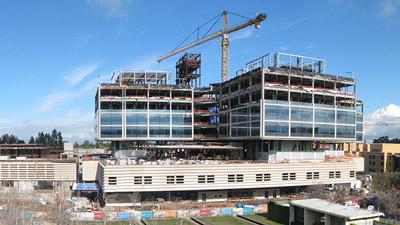 Stanford Health Care and the Lucile Packard Children's Hospital Stanford have been using EarthCam on a number of our projects to document the progress of each phase of construction. The sales, service and technical assistance has been invaluable for effectively communicating the project status to a broad audience.




- Project Manager, Stanford Health Care, Stanford Medicine and Lucile Packard Children's Hospital

---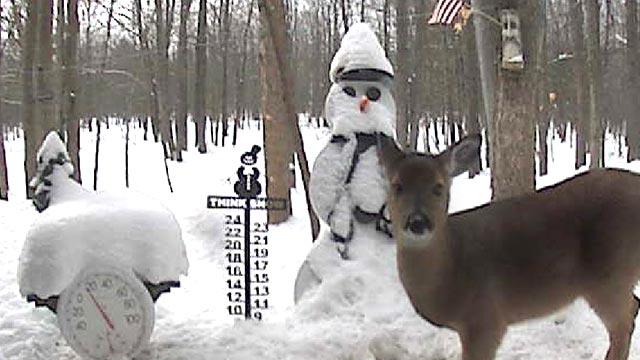 I wanted to thank you so much for everything you guys have done. This new camera is phenomenal and the response has just been overwhelming. I've been flooded with all kinds of emails and nice messages. It's just been so cool and people have been loving it. Please pass my thanks on to everyone involved, whoever made this possible. I am extremely grateful! Again, thank you so much!
- Ken Borton, Snowman Cam

---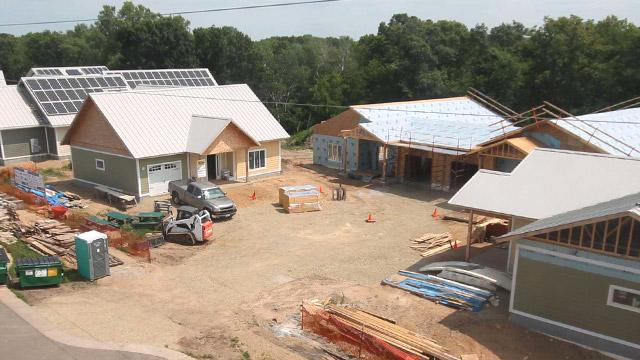 I just wanted to say that I upgraded my computer and iPhone to Control Center 8. What a difference! I'm still discovering things but so far its faster and easier to work and images look better. We've been using the EarthCam both for promoting awareness of the Eco Village and assisting in managing the project. I spend a lot of time with it and it has been invaluable. Thanks so much for all you and EarthCam are doing!
- Jim Cooper, Associate Director for the St. Croix Valley Habitat for Humanity

---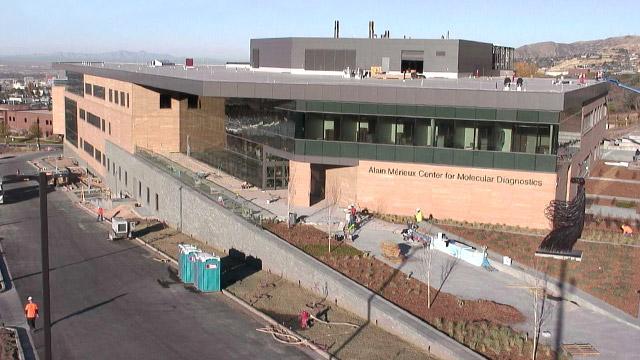 We watched this video with the BioFire Ownership team and they were thrilled with the final product!

Thank you very much for helping us to have this ready by the end of the month – this video will be played throughout the building during BioFire's corporate open-house event which will host over 2,000 people.

Very well done!!

- Project Manager, Okland Construction

---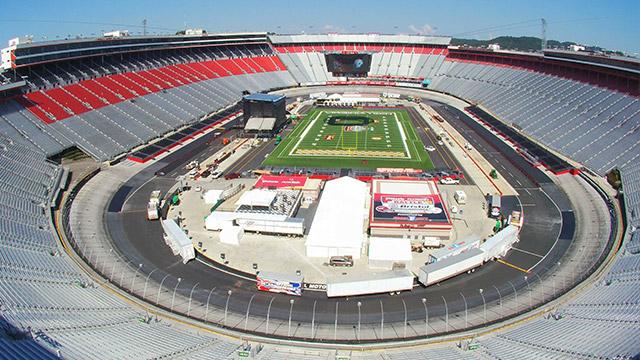 For the biggest game in college football history, we knew we needed to do something big for our fans. We know that our guests are incredibly passionate about and excited for this game and that they want exclusive access to every aspect of it. Through the Construction Cam, we are allowing fans to witness one of the greatest technology feats in sports – turning the Speedway into a football field in just three short weeks – in the most advanced and precise way possible.
- Jerry Caldwell, Executive Vice President and General Manager at Bristol Motor Speedway

---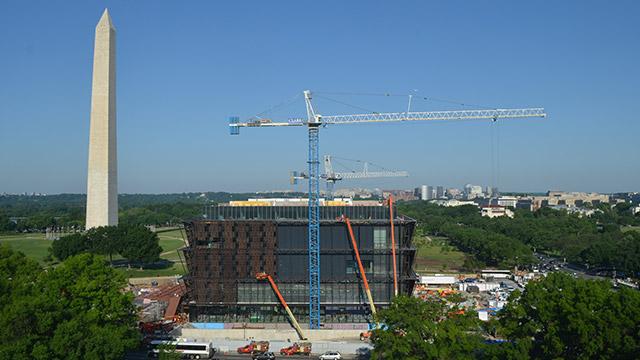 We can't thank you enough for making this time-lapse film available. It's marvelous and we will show it far and wide! It will be a big hit I'm sure. Hat's off to your team.


- Fleur Paysour, Smithsonian Institution

---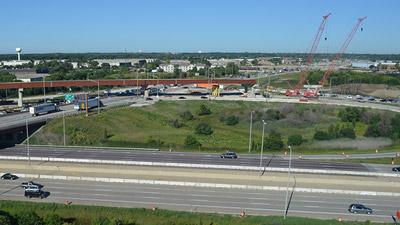 I just wanted to thank you and your team AGAIN for creating such a great time-lapse video. The Chief Engineer used it yesterday for the first time for an audience of over 300 people and it looked great!
- Senior Graphic Designer, Illinois Tollway, Program Management Office

---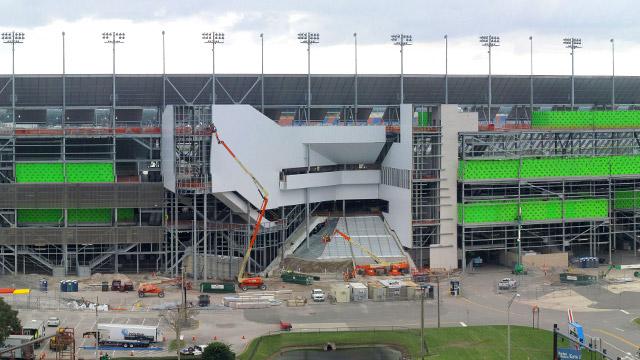 Reimaging an American icon such as Daytona International Speedway has been a journey for all involved and EarthCam's cameras have been documenting the progress since the groundbreaking. As we approach our first events in the new motorsports stadium, EarthCam's footage and time-lapse video provide the opportunity for everyone to look back on the construction achievements of this historic $400 million redevelopment project.
- Joie Chitwood III, President of the Daytona International Speedway

---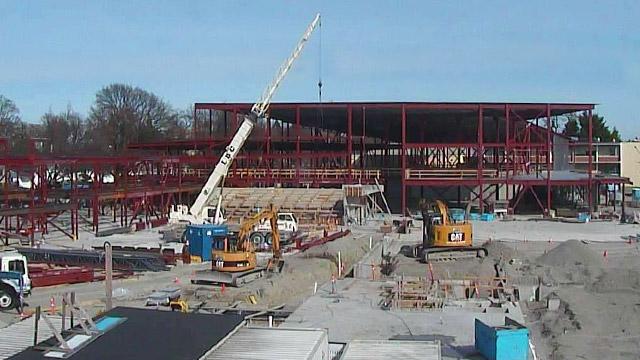 I just wanted to say what a great project this was for the students throughout our District to be part of. The captured images have been used for countless projects and discussions and as a school district we couldn't of hoped for more.

Thank you so much.

- Assistant Manager of Facilities, Greater Victoria School District
---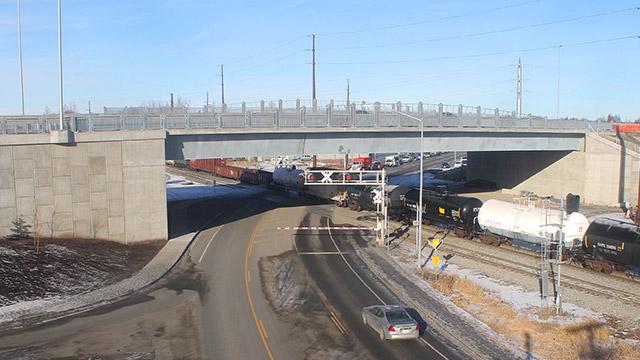 Wow, the time-lapse looks amazing! Well done! I thank you very much for your quality work on that video, it is sure to please.

- Project Manager, Hot Wire, LLC

---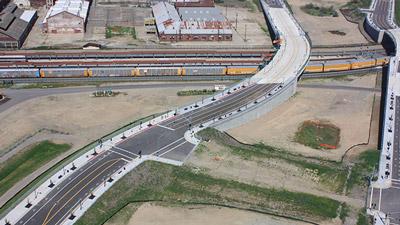 Thanks so much – always good working with you guys.

I have praised your product to many clients. We saved $20,000 in a claim by having this camera on site – that was just one occasion and it easily paid for itself!




- Senior Vice President, Vali Cooper & Associates, Inc.

---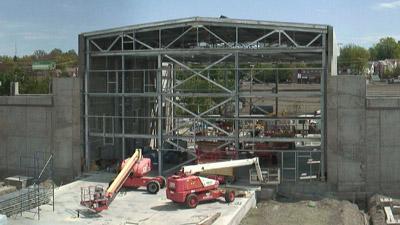 EarthCam's construction cameras are far superior to all the competition. After researching multiple providers of similar services, I couldn't be happier with our selection. The streaming video is top notch, the image quality is excellent, and the multiple reporting and archiving functions that are available with the system meet our every need. This service makes it much more effective for communicating project status and engineering challenges while working with our colleagues in North Carolina, Germany, and Columbia. EarthCam fills the missing voids in our communication channels that benefit all stakeholders in our project. I look forward to implementing this technology and service on all my future projects.
- Josh Strate, Site Manager, Siemens Energy Inc.

---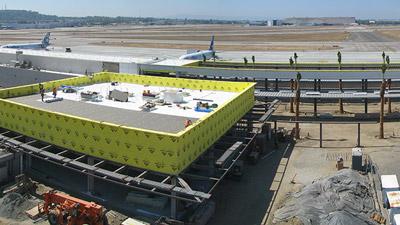 Just wanted to say thanks for all of your help in providing the movie. It was a big success at the ribbon-cutting, and the airport appreciated your quick response. Thanks again.



- Senior Associate, HOK

---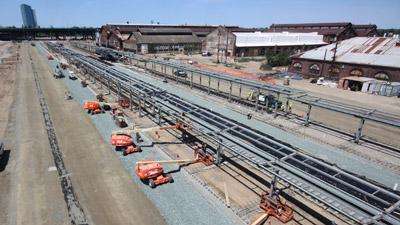 Your guys did a great job with this time-lapse. Amazing work! This is better than we had expected. I sent the movie out to all of our staff and I am getting great reviews. They like it so much they wanted to see more.

- Project Manager, Granite Construction Company
---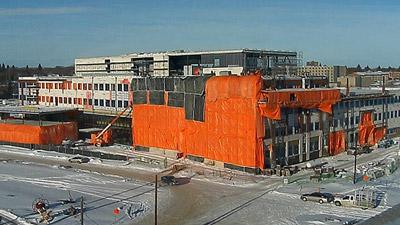 EllisDon has been using EarthCam on a number of our projects and have found it to be a great asset to our clients and employers to monitor the development of our projects. It has given instant access from all locations and has been a valuable tool to our industry to be able to record and document each phase on the construction of the project.
- EllisDon Construction Services Inc.

---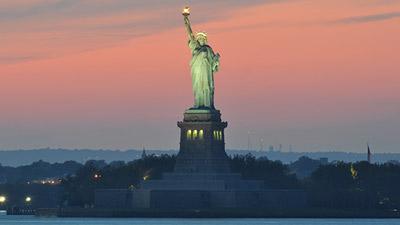 You don't have to be afraid of heights, because for the first time ever, you can see a view from the torch looking down towards her crown, face, tablet and historic Fort Wood all from your computer or smart phone. It's really a wonderful way for people from around the world to connect with Lady Liberty using today's technology.


- David Luchsinger, Superintendent, Statue of Liberty National Monument and Ellis Island

---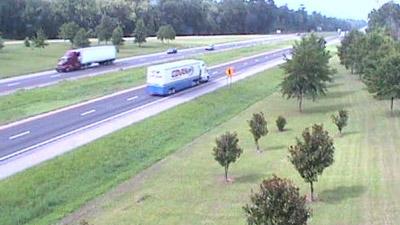 I just want to let you all know how pleased we are with our new Mobile TrailerCams.

We used all 3 of them today on a hurricane evacuation exercise on I-65 between Mobile and Montgomery to provide visibility at key interstate exchanges where we have no permanent traffic cameras. They worked as advertised, were easy to set-up and control. We were working with the State EMA, State Troopers and many municipalities and they all were impressed.

We will be deploying 2 on a construction project next week and I do believe we have a winner on these. Thanks again.
- Alabama Department of Transportation

---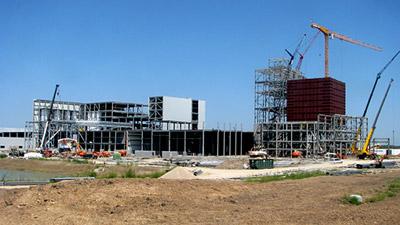 EarthCam has been an excellent construction camera technology partner to Kajima Building & Design Group, Inc. since 2007. The live feeds and final time-lapse video's of our projects have been very high quality and resolution. The EarthCam team was very helpful during initial set up including assistance with the camera install location and website access for all parties involved in the project. All of our clients, engineers, subcontractors, vendors, tenants and peers are extremely impressed with the live feed technology and website capability associated with the EarthCam systems on our project sites. The cameras are an asset on our projects for multiple purposes including safety, client updates, corporate office updates, security, and subcontractor coordination. KBDG will continue to use EarthCam for future projects.

- Jack Yates, Regional Manager, Kajima Building & Design Group, Inc.
---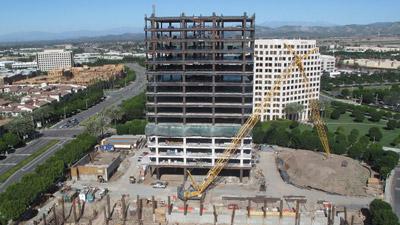 I would like to thank you and your team for the quick turnaround you provided on our last minute request for a digital billboard. Your solution to our need was spot on and we couldn't be happier! We met our deadline and the live feed was well received by our Executive Management.
I appreciate all work and help. Thank you very much!

- Adele Pulice, Marketing Manager, Irvine Company Office Properties

---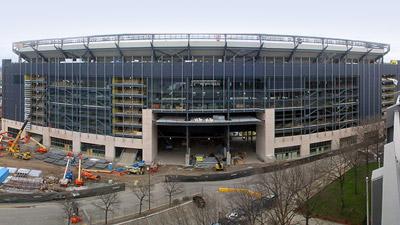 We are so proud of our new stadium and quite enjoy sharing your time-lapse video of the stadium's construction - a work of art!
- Robert Wood Johnson IV, Chairman and CEO, New York Jets

---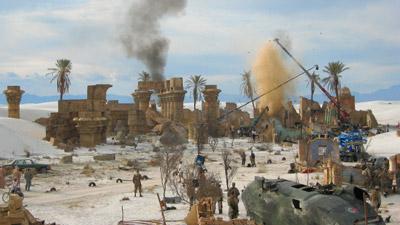 The EarthCam Time-lapse movie gives fans an impressive and entertaining behind-the-scenes look at our set construction for the Egyptian battle sequence. Six months of preparation and work under challenging conditions move by seamlessly in an exciting 30 second Time-lapse movie.
I am really happy we made EarthCam a part of this project.
- Michael Bay, Director

---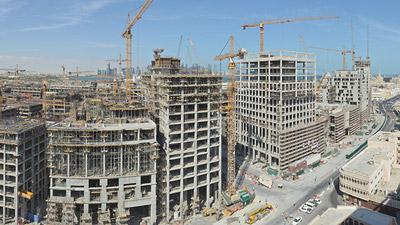 Thank you very much for the facebook app and continuous support. The facebook app is amazing.
- Msheireb Heart of Doha

---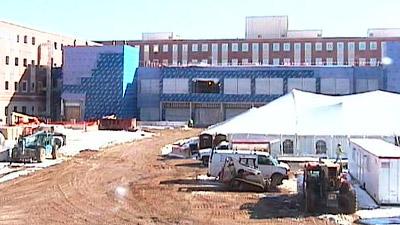 The EarthCams were truly a big advantage and help on the project. We were able to record and document just about every phase of work during construction. The user interface for the cameras was great and the customer was appreciative of having the ability to view the construction of their facility, from a remote location, in real time. So much detail was shown through the images of the camera. EarthCam customer and technical services were diligent in providing periodic time-lapse files when needed and troubleshooting feed and/or connection issues. Our overall experience with EarthCam is positive.
- Hensel Phelps Construction

---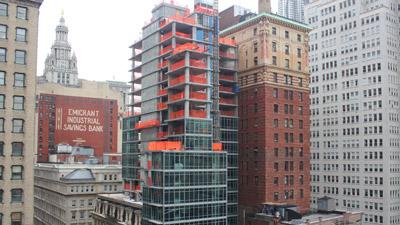 The reason I am writing you is to compliment you on the back-up device you added to the camera when we had connectivity problems several months ago. The system worked perfectly. By yesterday evening, many images from the down-time period had been populated into the archive. By this morning, every image was there. For our next project, I want the exact same setup. Nice job by you and your team.
- John Jendras, Vice President, The John Buck Company

---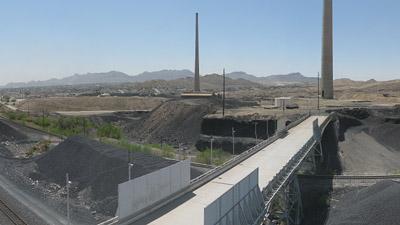 I wanted to thank you and your team for all your efforts in helping to get the cameras installed at the site. The cameras are operational and the images show that it's a beautiful sunny day in El Paso. The installation was done professionally and safely, and we couldn't ask for more.
- Martin Vu, Art Director - Project Navigator, Ltd

---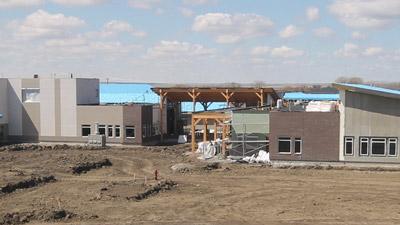 Thank you so much for creating a special webcam page for this awesome construction camera... It looks great! Having this for tonight's event is going to be a huge bonus. Please give our kudos to the technical team for getting this put together so quickly and on short notice for us.
Thanks again for all of your help – this is so great!

- Corporate Relations Coordinator, Cypress Health Region

---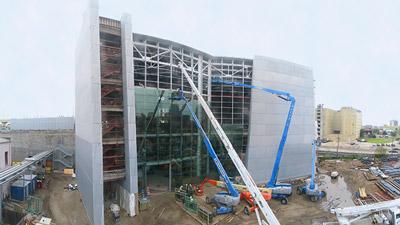 Kick-ass! These (Time-Lapse movies) are great. I'm putting a looping DVD together for our big Grand Opening this weekend.
- Steve Droter, Documentary Producer, The National World War II Museum

---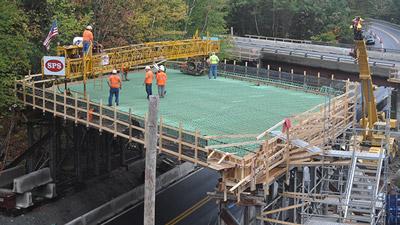 Thank you for making the preparation of the Phillipston Heavy Lift time-lapse videos a priority. They are great. I am happy to say that everyone enjoyed the video. It would have been missing an important aspect if you hadn't been able to get the time-lapse to us so quickly.
Thank you!
- MassDOT Highway Division

---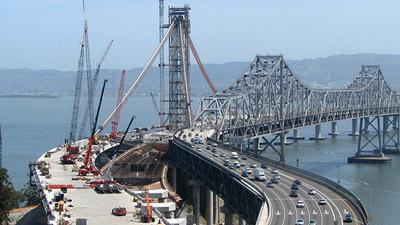 The webcams are an integral part of the San Francisco-Oakland Bay Bridge retrofit project. They are a proven efficiency tool bringing those of us unable to visit the site daily a live instant progress update. During the detour installation at the East Span the cameras once again proved to be an excellent value for us. Not only were we able to monitor and archive the unprecedented engineering feat but the cameras let Bay Area residents and the rest of the world see it live.
- Andrew Fremier, Deputy Executive Director of the Bay Area Toll Bridge Authority

---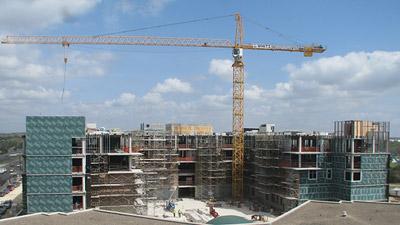 We now have our EarthCam camera and software up and running and looking great. I wanted to tell you that from the first call I placed to EarthCam, I have been very impressed with the professional and friendly attitude I have experienced with all contacts with your company. From sales to the technicians I have worked with, everyone has been very helpful and I wanted to let you know that I appreciate working with your company.
- Danny Roach, Westminster Manor

---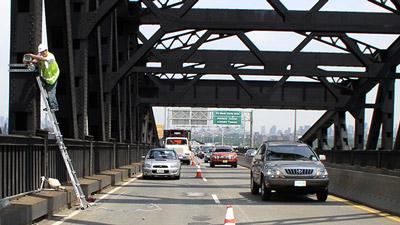 All the EarthCam staff members were extremely helpful and far exceeded the deliverable expected. EarthCam's products are extremely easy to use and, to date, have met all our needs. Working with these systems and software was really quite new and we found everything to be extremely "user friendly."
- Harold Neil, NJDOT's Office of Transportation Security

---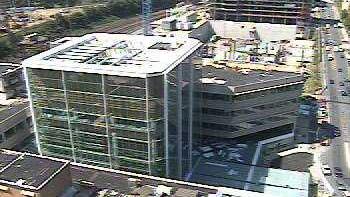 EarthCam has been a great partner for three of our high profile projects; providing us with a complete turnkey ConstructionCam solution that has allowed us to provide real time images of the construction progress to our patients and staff.
Your highly professional staff was always responsive to our needs. When it came time to relocate our cameras for the next project, your technical support staff responded promptly and assisted in the relocation process. When a glitch occurred with one of the cameras, again your technical support staff was there to support use and provided a solution. At the completion of the first project, EarthCam worked with us to provide a time-lapsed video to our Marketing Communications group to be used at an opening event for the facility. Many Thanks.
- Joseph A. Palombit, University of Pennsylvania Health System

---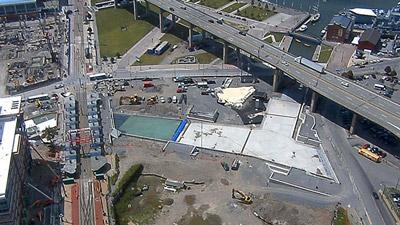 We received the time-lapse DVD; once again, a quality product. You all did a good job of condensing the demolition project into a one-minute spot.
- Matthew N. Davison, Erie Canal Harbor Development Corporation

---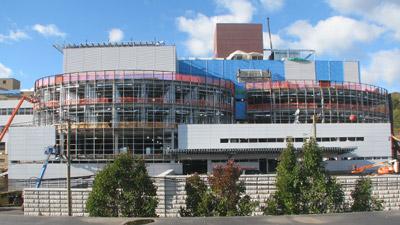 Thank you for all of your help with making our webcam initiative a success. EarthCam's technology and services have been key to documenting and promoting our expansion project. The quality of your product, software and services are unmatched and we would highly recommend EarthCam on any important or high-profile construction project. Our expansion project lasts five years and we have peace of mind knowing that EarthCam will be with us every step of the way.
- John P.L. Manke, St. Joseph's Healthcare System

---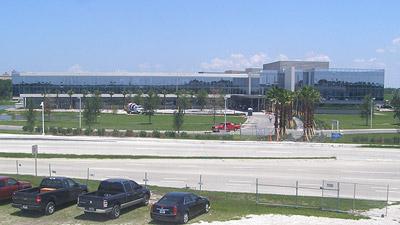 I just watched the time lapse movie and I think it came out great! Everyone around here is very excited to see it. I also wanted to say thanks again for making this a QuickTime file. This is actually the last piece to a video we're editing right now so that was a big help. Please let your team know how much I appreciate the quick turnaround. I guess you could say "nobody meets a deadline by themselves."
It was great working with you. Excellent job!
- Steve Grabowski, Darden Restaurants

---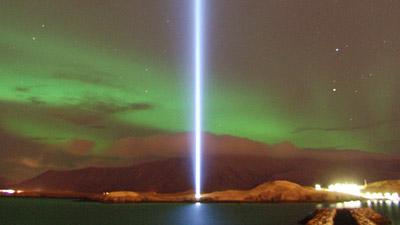 I haven't started yet with lavishing enough praise on you and your team! Everything this year has been spectacular and EarthCam has been a huge part of that. There were 130 invited guests in Iceland and millions over the internet that all saw the new website and sent in wishes. You guys have really nailed it this year - getting those exposures right over sunset was never achieved before and is incredibly impressive. The pictures coming off the camera day and night are beautiful. Can't wait for the Aurora Borealis to come out - will look spectacular.

Ringo Starr was blown away and now he wants a "Ringo light"!!!
- Simon Hilton, Imagine Peace Tower

---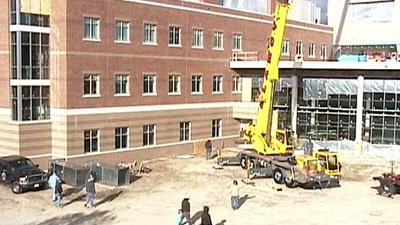 Thank you and members of your team for a great level of support for our Science Building project. The professionalism in today's world can not be match with any other company that I have dealt with over the years. It's a great pleasure to know that companies like yours still exist in today's market.
Thank you all for what you have done for my department and Stonehill College.
- M. Pietrowski, Stonehill College

---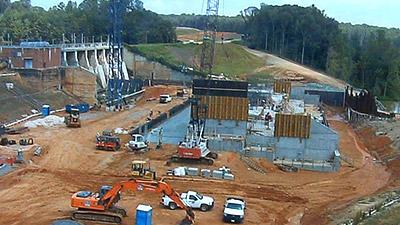 I just wanted to let you know that everyone is very, very pleased and impressed with the camera installation at Lake Townsend Dam, including our own team, the contractor, and the client. It is already turning out to be an important and integral part of the project technically, and supports our overall project philosophy of transparency to all players involved.
Thank you for your help in putting this package together and getting it working. You are very professional, responsive, and a pleasure to work with.
- Frederic G Snider, Schnabel Engineering

---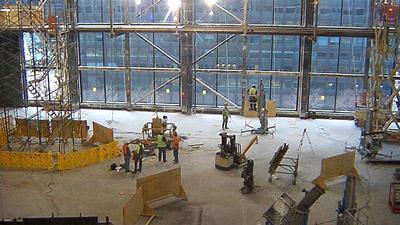 A big THANK YOU for the time-lapse series for our BP facility construction. Your system is easy-to-use and great for presentation purposes.
- Charles Marquis, British Petroleum

---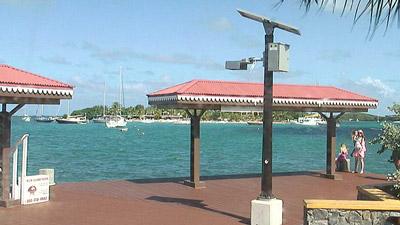 Thanks to you guys for configuring the IP address and settings in advance, the plug and play actually worked (I had my doubts, but I was wrong!) New image is live and it was painless, so I am particularly grateful for the easy installation!
- Wendy Solomon, gotostcroix.com

---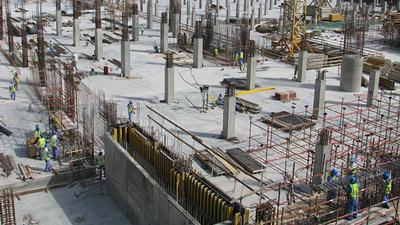 I just want to let you know that you have a great product and service. We are more than satisfied with the performance of the EarthCam camera and the service we received at the installation.
- Turner International

---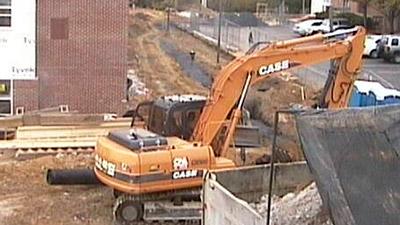 Great!!! The cam is awesome! Love the interface and the quality of the image. Very good product. Thank you.
- Tom Thompson

---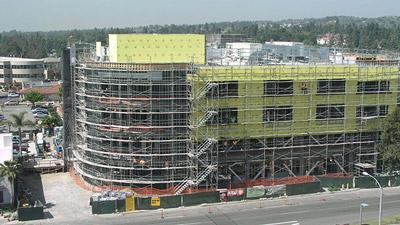 I appreciate your team's efforts and vigilance regarding our cameras. You are really my 'left arm' for this facet of my work and I couldn't provide a high level of service without the EarthCam team. Please extend my sincere thanks to your team members for the job they do in this regard.
- Michael Grumbine, St. Joseph Health System

---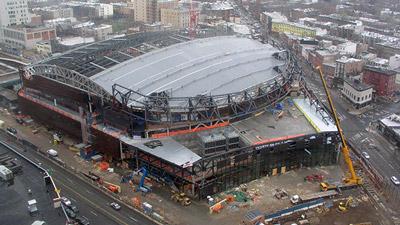 We utilize the EarthCam MegapixelCam Robotic System with a wireless connection which has provided us with great flexibility for several of our development projects — often a construction site that does not have network access. The professionalism of EarthCam and their superior service got us up and running quickly. EarthCam's excellent, feature rich user interface allowed us to roll out the software to many users across multiple disciplines.
The cameras typically provide a positive payback within the first few months by serving a dual purpose — allowing us to monitor our sites for safety and security. We highly recommend EarthCam and look forward to making it the webcam technology platform across our portfolio.
- Charles Foley, Forest City
---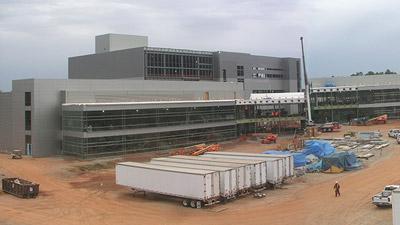 We are pleased with the time-lapse video, which will be used for a presentation to the Novartis V&D executive committee. Thank you for the quick turn around. The EarthCam team is great to work with and everyone has been wonderful. From the time of installation to present, everyone has exceeded my expectations. Thank you.
- Nick Broussard, Novartis

---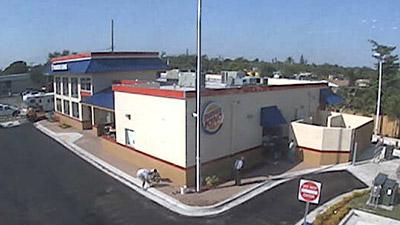 We depend daily on the reliability of EarthCam's advanced webcam technology and customer service to monitor and manage all aspects of construction of the Riconed, Inc signature Burger King #17 Restaurant. EarthCam's cellular wireless, battery-powered network camera system coupled with its straight forward Control Center 7 software provides our team with the highest standard in remote management. Internet visits save travel and time and provide our client with easily accessible remote views and historical documentation of the entire process in time-lapse photography.
- R. Smith - Vice President, Southport Construction, Clearwater, Florida

---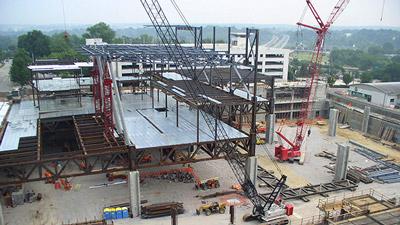 Tell your team again, thanks for your services. I know the City of Raleigh found value in your services and I do expect them to use your services again on upcoming projects.
- Mark Roe, City of Raleigh

---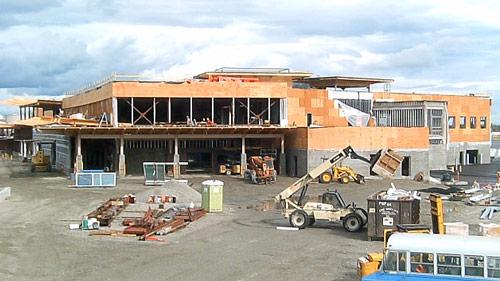 It was -38°F in Fairbanks and the ConstructionCam Lite Megapixel system is still sending images!! WOW!!
- Davis Constructors & Engineers
---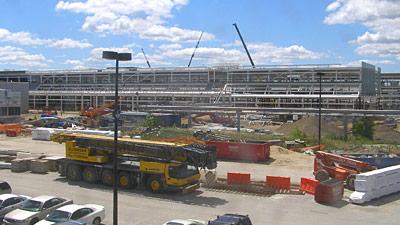 Our webcam for the GM Powertrain lab Consolidation Project has generated a tremendous amount of interest. I would like to express my complete satisfaction with your company throughout the entire purchase, installation and activation process. The staff at EarthCam has been most accommodating and consistently demonstrates a high degree of professionalism and responsiveness. In short, you guys have been outstanding!
- Mark Shattuck, Parsons Brinckerhoff

---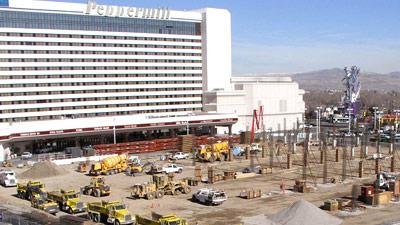 All three EarthCam megapixel cameras installed during our $400,000,000 expansion have performed beyond expectations. We capture shots for our print advertising campaigns and email blasts and our owners and contractors track progress.
But, one specific area has surprised us greatly — aside from our home page, it is one of the most visited page on our website. Many of our customers have set our EarthCam page their home page as evidenced by the flood of emails we received when the power was accidentally cut to one of the cameras.
EarthCam is tops in my book. Superior product. Easy-to-use software. Reliable capture. Automatically messaging of problems. Quick response to all calls. And a bunch of really nice people. I consider EarthCam to be a vital part of our expansion.
- Ted Williams, Advertising Department, Peppermill Resort Casino

---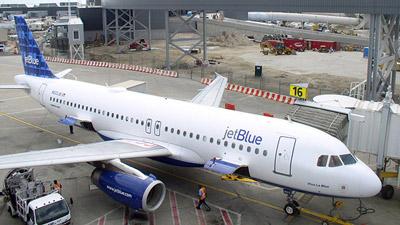 We're thrilled with our camera. More and more people are asking to see the images and your site is easy and fantastic for viewing and sharing high definition images. I send out a weekly clip to all our Corporate Real Estate people, they all get a kick out of it.
- Debbie Usvaltas, JetBlue Airways
---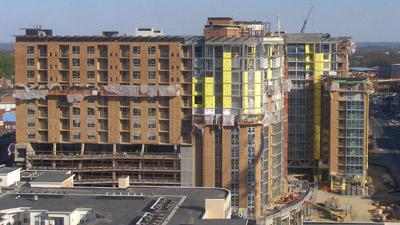 Turner uses EarthCam job site cameras. This has worked well for us.
- Doug Nies, CIO for Turner Construction

---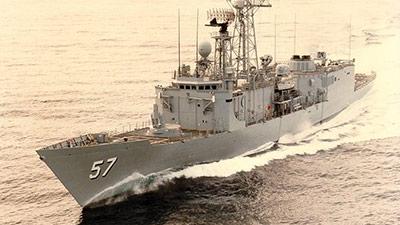 The cameras are working perfectly. The zoom is better than we hoped for and will work well as a force protection tool while we are in port. We greatly appreciate your support in the acquisition and installation of the system.

From the crew of USS Reuben James, a hearty Mahalo for your support.
- CWO3 Robert Studyvin, EMO, USS Reuben James (FFG-57)

---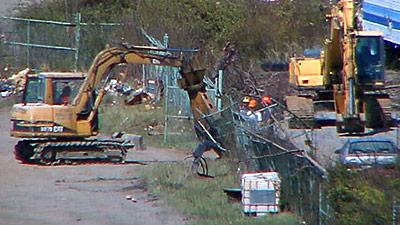 I want to commend EarthCam on a professional installation. Your installer was great to work with. I do appreciate all of your help, as well. I will recommend that we use your product and services for future projects.
- Mike Slovak, Project Superintendent for Tri-C Construction

---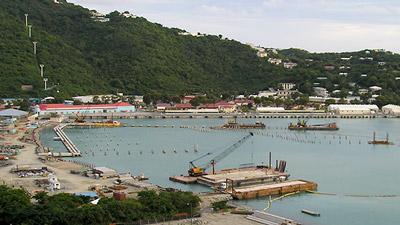 EarthCam has become a vital part or our operations on the Yacht Haven project and I anticipate that as we expand our marina management and global yachting, we will be using more of your company's resources.
- Bernard A. Attidore, Yacht Haven

---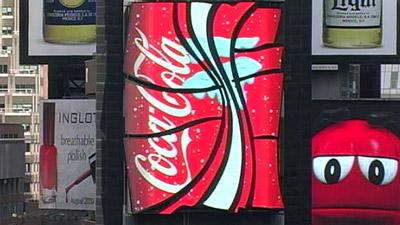 Coca-Cola is one of the longest advertisers in Times Square. As the management company for the sign, our job at Posterscope USA is to monitor the operation of the sign. From the technology and software to the assistance with the installation, EarthCam has provided us with the opportunity to remotely view our popular sign from our offices worldwide. We are happy we chose EarthCam and very pleased with the service we receive.
- Chris Gagen, Posterscope USA

---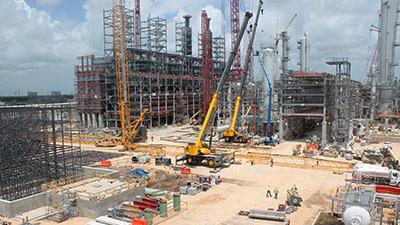 Thank you for all your help. I really appreciate EarthCam's quick responses, professionalism and efficiency. Our camera is fully operational and doing exactly what we planned for it to do. Thank you again, and I will not hesitate to do business with EarthCam in the future.
- Wendy K Burgess, Dow Chemical Company

---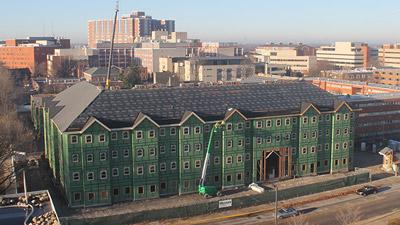 One of our projects was billed for a non-usage charge of a crane located on the site. After knowing the days in question, I logged on EarthCam.net and reviewed the timeframe. I found that the crane was actually used. With the time date stamp on top of the image, I could then prove the exact time and duration of which the crane was used each day within five minutes. With this one occurrence, the project saved $29,000. It would have been near impossible to prove without the aid of EarthCam.net.
- Ed Steverson, University of Kentucky

---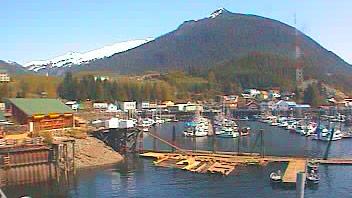 Thanks for the fantastic service and great camera system. The camera system is built like a tank and has thoroughly impressed everyone here with its capabilities. I have been very pleased with the performance from EarthCam. We have enjoyed thoughtful customer consideration from our initial inquiry, through the sale and during system testing. Each EarthCam service and product showed attention to detail. The camera system was ready to go right out of the box. Even the shipment's packing method simplified the camera setup process. When we needed a custom feature quickly, EarthCam provided it. EarthCam came through with an elegantly simple solution that was easy to implement. They really listened to our needs and provided a browser interface that had the widest possible cross-platform use. EarthCam gave us a high quality, very high capability, durable, adaptable camera system that is easy to deploy.
- John Owens, Alaska Department of Transportation

---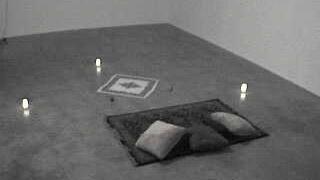 I didn't think our project was even possible--given the challenges of a tight deadline and much needed technological knowledge. You shared a lot of information with me, personally delivered the camera the NEXT DAY and got everything going exactly on time within the space of one day. Everyone I spoke to at EarthCam (including your techs and the person who answers the phone) was always highly professional, courteous and fast. You guys really went the distance to meet our requests (even on Saturday) and I can't thank you enough. I also really like your product - the Control Center, the cam serving and programming.
- Photi Giovanis, Metro Pictures Gallery

---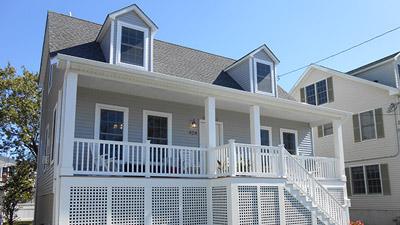 We have been working with EarthCam for over 5 years and continue to receive excellent service. They are very professional in all aspects of our relationship and it is a pleasure working with their team. EarthCam provides us with a complete turnkey solution including cameras, software, archiving and image management services allowing us to offer our visitors real-time coverage of our renovation projects. The webcams are one of the most popular features on our website and a great compliment to our This Old House television show on PBS.
- Antonella Severo, This Old House

---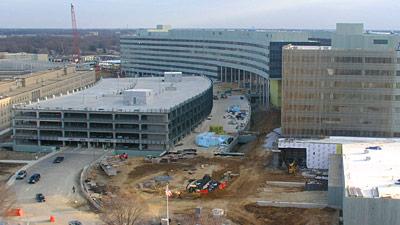 We are very happy with EarthCam. They have assisted us with several large scale projects, both in planning and development, and we are planning to use them in the next phase of our multi million dollar plant security and monitoring upgrades which will include both equipment and construction.
As with any project, large or small, careful planning and finding the right solution with an eye toward expansion and future needs tends to produce a successful outcome. Although we have considerable talent in-house, EarthCam provided current solutions for our needs and even researched some specialized applications for us (our facilities cover 95 square miles and some of the remotes are quite a challenge).
All said, we will continue to do business with EarthCam and I'm sure other companies and government agencies would not be disappointed. We liked everyone that we worked with at EarthCam and found them most pleasant, professional and willing to please.
- MIS Director, Government Agency

---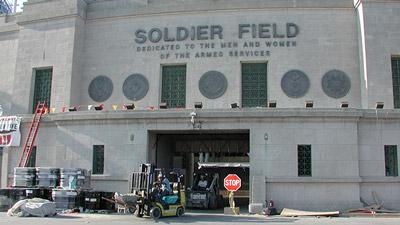 Our ConstructionCam has generated significant interest among our online fans. With EarthCam's help, Chicago Bears fans have been able to watch the daily construction over the Internet of the new Soldier Field stadium and also see complete time-lapse movies. EarthCam's ConstructionCam products, solutions and customer care have proven to be first rate. We are very pleased we chose them as our webcam technology and software provider.
- Ann Carey, Chicago Bears

---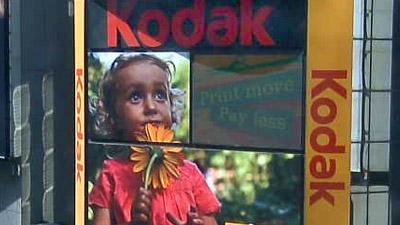 EarthCam has been a great partner in this project. They have a great presence in Times Square and were as excited with the project as we were. And they handled all the details of the camera installation, image hosting and transmission without a glitch. The project has been a huge success, contributing to the customer experience of over 1.8 million visitors to kodak.com each month.
- August Calabrese, Kodak.com

---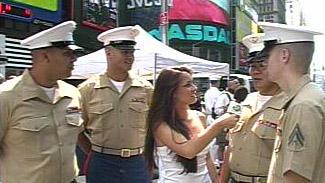 Our company manages ad sales on the NBC AstroVision screen in Times Square and we use our EarthCam connection every day. We can not physically be in Times Square to be sure our screen is operating as it should 24/7, but EarthCam is - checking on our location is as easy as logging on. The service and support we receive is outstanding and we can recommend EarthCam whole-heartedly to anyone.
- Evelyn Ackley, Illuminations

---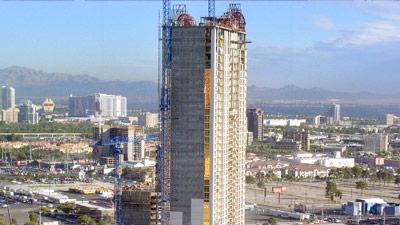 Last week we accessed our Control Center and saw that we received our free software upgrade. The new software is clean and very user-friendly. The look and the added features are pretty cool. The mobile service is a excellent addition and will be a huge benefit for many people.
Great job and thanks for continuing to make your product one of the best out there!
- Brian Schultz, MGM Grand

---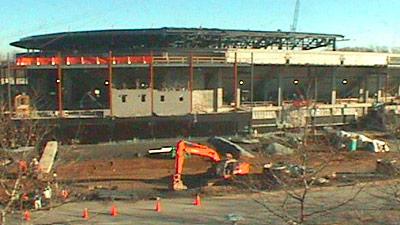 The University of Virginia Athletics Department was looking for a webcam solution so UVA fans could monitor the construction of a new 15,000 seat basketball arena and special events center. As the Director of Video Services for the athletics department, I come into contact with many different types of video cameras and equipment. I am very pleased with the image quality of our EarthCam ConstructionCam and have been impressed with the company's commitment to customer service. Over the next 30 months, EarthCam is going to be an important part of our marketing and promotional efforts for this new facility.
- Todd Goodale, Cavalier Sports Marketing

---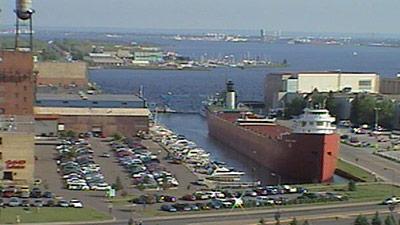 We link EarthCam's SecurityCam system to our Internet site, allete.com, because it draws favorable attention to our company, which is headquartered at the head of Lake Superior in Duluth, Minn. We have found it to be a very positive public relations tool for customers of our electric utility, Minnesota Power, and for people who may have moved away but still cherish their view of this beautiful Great Lake.

Here is a sampling of the emails we received after upgrading to an EarthCam system:
Thanks for improving the Live Cam. So good to see the lake again. Don't think you realize how much the Live Cam helps in bringing in tax dollars for the Duluth area. Duluth is our very favorite vacation place!
Thank you!

YES!! Fantastic!! Love the new locations, and the sharp images! And thanks for making my home pages something worth "coming home to"!! THANKS!!
- Steve Kinney, ALLETE, Inc.
---