High-Quality Webcam and 360° VR Photography Integration
Drive productivity with valuable imagery for a more informative jobsite
Providing New Visual Elements to Construction Documentation
EarthCam, the leader in construction imagery, has teamed with PlanGrid, the leader in construction software for the field, to integrate high-quality webcam content, including 360° photos, into their user platform.



PlanGrid User? Log in here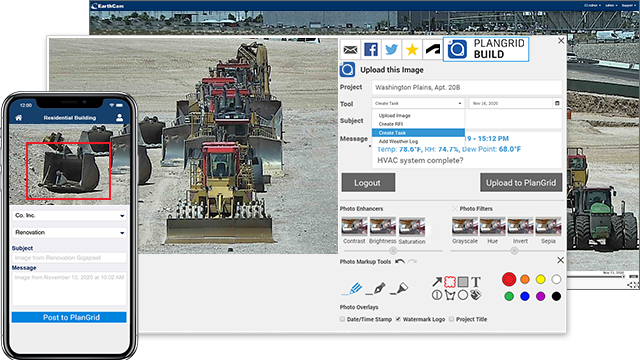 ---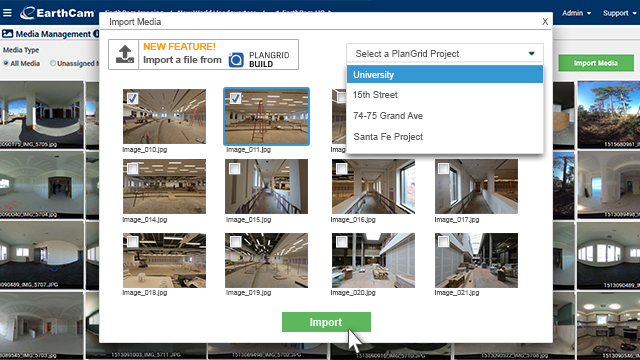 New Feature!

Send Images from PlanGrid to EarthCam

PlanGrid users will now have the ability to import images from any of their PlanGrid projects into EarthCam's photography documentation interface. Easily assign images directly to the corresponding site plan, floor or marker for instant progress updates. Added support via the EarthCam mobile app enables users to view jobsite images and collaborate with team members remotely.
---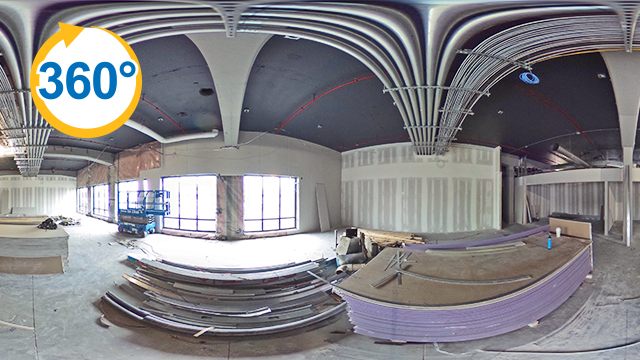 360° photos of the jobsite add a unique interactive element, where the user can pan around the jobsite for a comprehensive view of progress. One 360° photo viewing all four walls, floor and ceiling provides as much information as 8 separate photos, making this efficient imaging technology a smarter way to communicate interior progress while guarding against future claims and disputes.
---
Communicate Project Updates
PlanGrid users will have access to EarthCam's mark-up tools, making it easy to call-out specific areas of interest throughout the jobsite. The visual content helps enhance communication and provide owners, architects and contractors with the necessary information to make important jobsite decisions.
---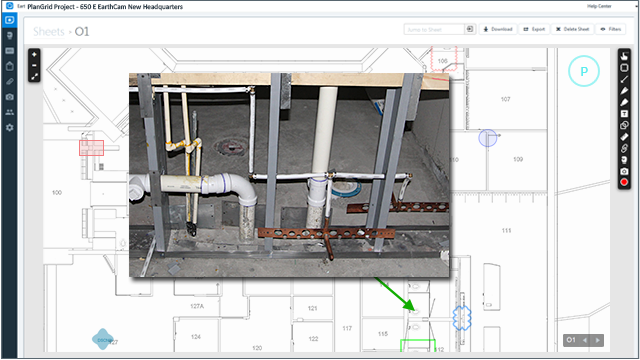 Integrate Images into PlanGrid Documents
By integrating the jobsite photos, PlanGrid users will have the confidence that all team members are viewing the most up-to-date set of plans. The visual information is easy to analyze and share for a collaborative jobsite environment.
---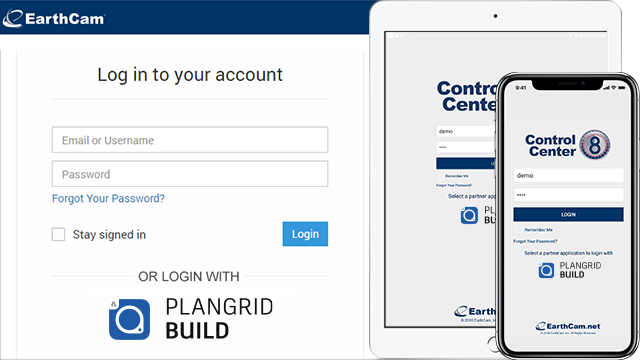 EarthCam has implemented single sign-on(sso) for PlanGrid. Users now have the ability to access and view their EarthCam construction camera content in PlanGrid. Please note, you must be an EarthCam managed services client in order to login using your PlanGrid user name and password. For assistance with creating a new EarthCam Control Center 8 account, click here​.​
---