Discover how EarthCam supports your commitment to Go Green
Choose the perfect camera solution that reduces your footprint and provides power to remote locations.
Smart Software - Control Center 8
Only EarthCam provides you with vital remote system information about battery usage, voltage and temperature, both current and historical. Use the industry's leading advanced network webcam technology software to monitor your battery, fuel cell or solar panel system. Our unique alerts and trend analysis notify you of remote issues and maintenance such as dirty panels. Manage and monitor your solar or alternative power system with EarthCam's Data Dashboard.
Real-time system analysis
Battery usage, including charge & discharge cycles
Voltage readings
Weather information including temperature, wind speed and satellite picture
Automatically notifies you of system faults and alarms
Predictive Solar Power Analytics
History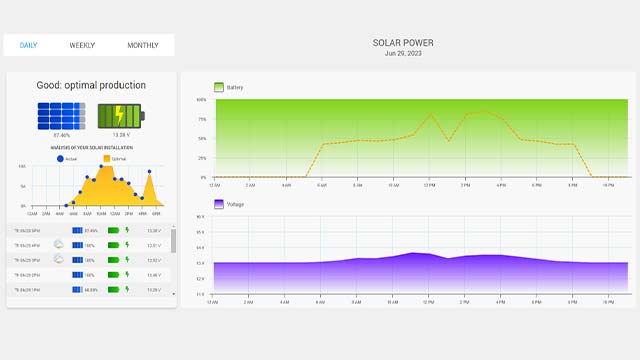 Weather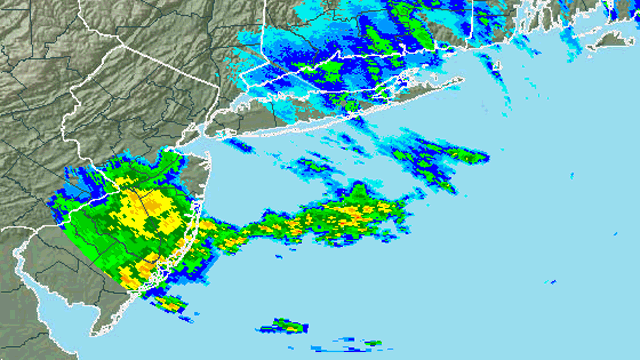 ---
---
Go Solar & Save with a Tax Credit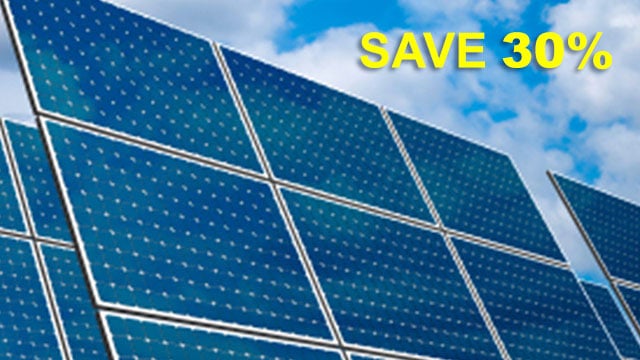 Go Solar & Save with a Tax Credit
The combined effect of the Emergency Stabilization Act and American Recovery and Reinvestment Act provides a 30% tax credit on both the purchase and installation of qualifying products in renewable energies. Under these laws, EarthCam's solar and alternative energy solutions qualify under "Solar Electric Property" expenditures. Contact us today for assistance in completing your tax credit application.
---
The Expert Advantage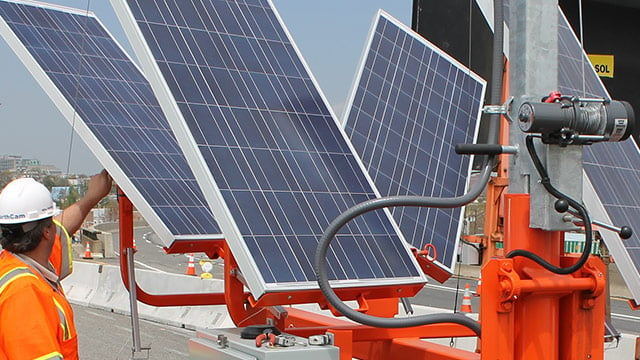 The Expert Advantage
The EarthCam environmental team constantly researches and applies the latest methods and systems available supporting efforts to go green. The power of sunlight reduces burning fossil fuels for electric energy and makes the use of webcams in remote locations possible. Our remote-operated webcams reduce fuel-consuming travel by thousands of land and air miles. Using our low-light cameras minimizes lighting requirements.
---
Installation and On-Location Maintenance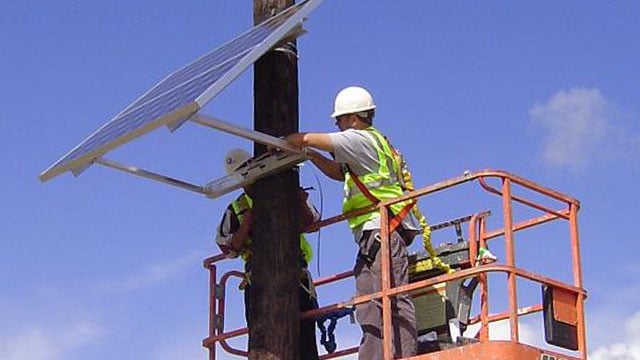 Installation and On-Location Maintenance
Our qualified, reliable installers provide quick and consistent solar panel installations, every time. The standard pre-scheduled one day installation is designed to have minimal disruption of your normal business activities. Ensure the longevity of your solar kit with EarthCam's maintenance program. With nationwide coverage in every major city across the US, your equipment will be routinely, inspected and serviced by EarthCam's certified technicians and field engineers to insure optimum performance at all camera locations.
---
Economical Power Protection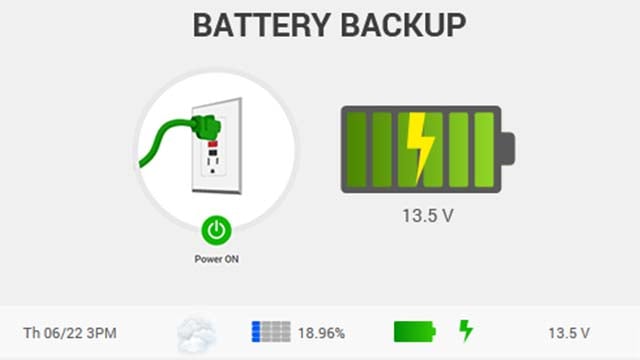 Economical Power Protection
EarthCam's Battery Backup provides crucial hours of backup power, ensuring that your camera system functions properly and without interruption. This lightweight, compact system operates in a wide range of temperatures, with the advantage of cold start capability. Enhanced features include remote diagnostics, percentage of power remaining, data line surge protection and simulated sinewave output.
Our installers use NASA solar zones for maximum exposure
Supports all solar systems and includes rigid frames for a hardy solution
---
Intelligent Systems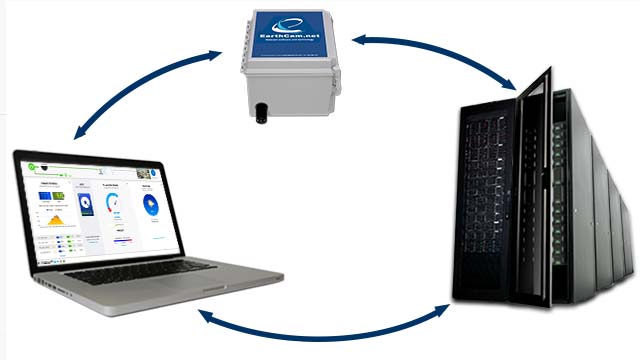 Intelligent Systems
EarthCam's solar network camera system is ideal for locations where power is not available on the jobsite. This system has a fully integrated power supply designed for site loads requiring 12 volts DC. It provides safe and reliable power generation without the need and expense of running power lines to your location.
Sealed maintenance-free batteries, no need to add water; gel available for coldest weather
Fuel cells option with no moving parts, no heat and minimal sound
Wind turbines available for added power
---