Rely on EarthCam's comprehensive customer support
Our knowledgeable team of experts are standing by to assist you with your project needs.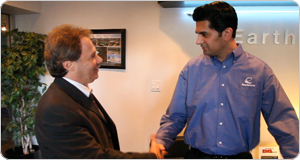 EarthCam's Commitment
Founded in 1996, EarthCam is the recognized global leader in providing professional and innovative construction camera solutions and first-class customer service. EarthCam continues to deliver on its mission of comprehensive customer support from beginning to end for 100% customer satisfaction.
---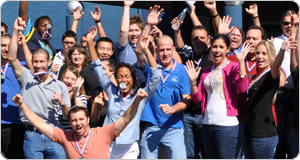 Our Team
From consultation to installation to completion, EarthCam is with you every step of the way with dedicated customer support. Rely on our expertise and unmatched support for your project needs. Be confident that our team is here to deliver you the gold standard in customer service.
---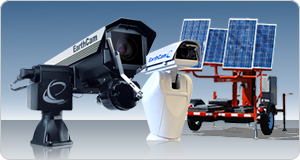 Product Innovation
The industry is continually evolving, which means we will continue innovating to meet the needs of our valued customers. As the leading innovators in the industry, we are dedicated to delivering the most advanced construction camera technology. At EarthCam, we guarantee to provide our customers with the most innovative and cutting-edge camera solutions available.
---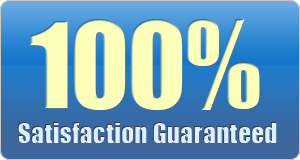 Satisfaction Guarantee
From your first phone call to the completion of your project, EarthCam guarantees unprecedented support for complete customer satisfaction. We strive to meet and exceed our customers' expectations in every aspect and look forward to assisting you and your team with your future projects.
---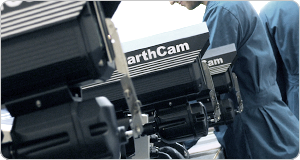 We have the expertise and options to ship orders securely around the world. We offer the latest technology to protect your information for a comfortable and confident purchasing experience. We are continually updating improving our shipping methods and protocols, offering our clients the best available options.
---
---
What Our Customers Are Saying
Thousands of satisfied customers are testimony to the success of our efforts.
"The quality of your product, software and services are unmatched and we would highly recommend EarthCam on any important or high-profile construction project."
- John P.L. Manke, St. Joseph's Healthcare System
"EarthCam customer and technical services were diligent in providing periodic time-lapse files when needed and troubleshooting feed and/or connection issues."
- Hensel Phelps Construction
"All the EarthCam staff members were extremely helpful and far exceeded the deliverable expected."
- Harold Neil, NJDOT's Office of Transportation Security
"Your highly professional staff was always responsive to our needs. When it came time to relocate our cameras for the next project, your technical support staff responded promptly and assisted in the relocation process. When a glitch occurred with one of the cameras, again your technical support staff was there to support use and provided a solution."
- Joseph A. Palombit, University of Pennsylvania Health System
"I wanted to tell you that from the first call I placed to EarthCam, I have been very impressed with the professional and friendly attitude I have experienced with all contacts with your company. From sales to the technicians I have worked with, everyone has been very helpful and I wanted to let you know that I appreciate working with your company."
- Danny Roach, Westminster Manor