Virtual Views Can Influence Travel Decisions and Boost Bookings
Invite the viewers to see what separates your unique location from the rest
Live Streaming Cameras
Real-time location views
Camera Options
Optional equipment
The EarthCam Advantage for the Tourism Industry
EarthCam is the leading provider of live webcam technology and holds the #1 Google organic-search placing for "Live Webcam". Optimize your location's search results by showcasing your unique views with EarthCam's HD streaming webcams, managed solutions and promotional package.

EarthCam's Affiliate Program provides subsidies for cameras and services to qualified locations. To become an EarthCam affiliate, contact us today.
Marketing Social Media Integration Package
There is a direct relationship with your digital presence and the time consumers spend on your website. Edge out your competition with real-time webcam content that will hold out your visitor's attention. Gain additional exposure and grow your fan base by sharing your continuously updating content on your social media pages, including Facebook Live.
Invite people around the world to virtually explore your location with live streaming webcam technology. Influence travel decisions by sharing real-time views of your location. Attract new visitors and increase bookings with your engaging webcam content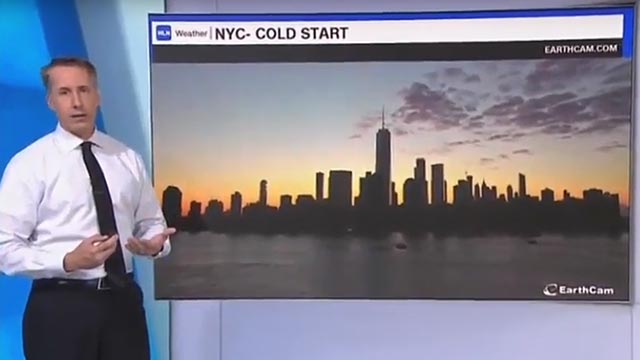 Benefit from On-Air Promotion
Invite millions of people to wake up to your destination with exposure on location and national TV networks. EarthCam is globally recognized for broadcast-quality tourism content. Our live cameras are regularly featured on news outlets from ABC to CNN to The Weather Channel.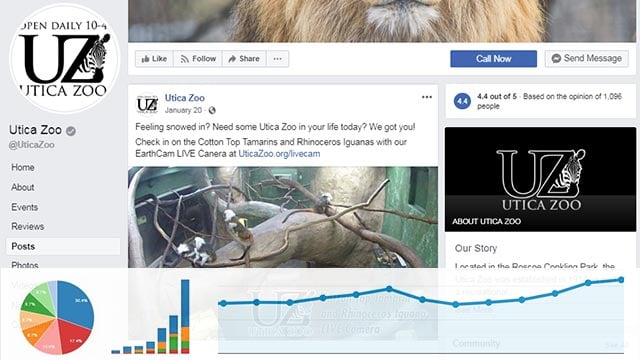 Valuable Insight with Analytics Reporting
Learn how you're benefiting from your EarthCam live streaming camera with regular analytics reports. Put statistics to your webcam success and gain access to information about your viewers and where they're coming from! Learn about viewer demographics, how many people are viewing your webcam, notable spikes in website traffic and the overall promotional value delivered by EarthCam.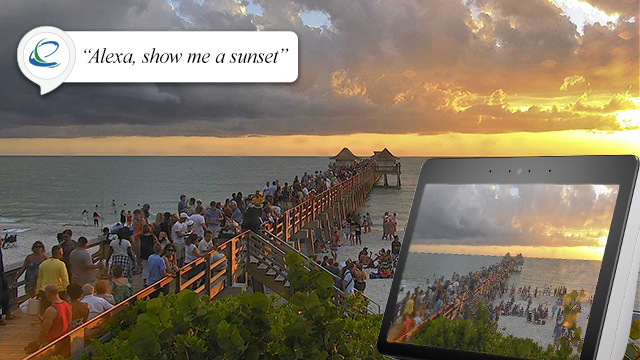 New AI-powered image analytics enable EarthCam to use intelligent video analysis with the learning capability of AI to process live video, archived recordings and still photos. The first product to include AI support was the EarthCam skill for Amazon Echo Show and recently EarthCam added AI-powered recognition technology for identifying obstructions and performing quality control for its premium time-lapse content. EarthCam is leveraging AI to make its webcam content more engaging and is constantly delivering a more valuable product at no additional cost to the customer.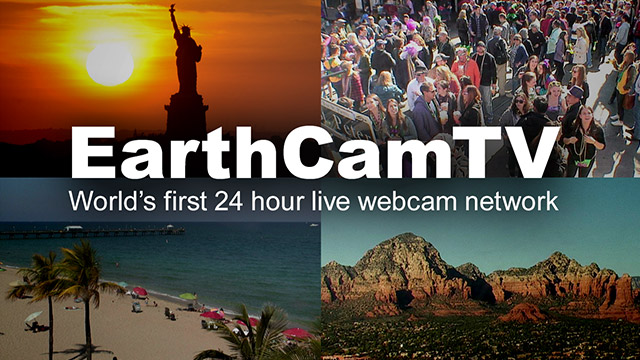 Increase Exposure with EarthCamTV
Share views of your destination with an innovative online viewing experience – EarthCam TV. Visitors can travel the globe and visit unique and beautiful locations around the world with this live 24-hour proactively-curated channel. EarthCamTV is also available with our app for Apple TV and Amazon Fire TV!