Increase productivity and promote your expansion with EarthCam
View jobsite activity live in streaming video or capture megapixel photographs for documentation and marketing.
Time-Lapse Cameras
Jobsite documentation
Live Streaming Cameras
Real-time jobsite monitoring
Camera Options
Flexible and ready for any location
Software - Control Center 8
Our Software as a Service (SaaS) empowers users with high quality imagery, on-site data and collaboration tools all in one easy-to-use solution. EarthCam delivers proven capabilities for reducing the cost and complexity of managing your own solution.
Safe remote access - desktop & mobile
Live stream secured & encrypted via https transport
Flexible archiving options
Time-lapse record & playback
Weather data - current & historical
Take instant snapshots anytime
Email, save & share content
Easily embed in any website
Satellite map & site plan integration
Image mark-up & comparison tools
Automated progress reports
Unlimited users with various control levels
Continuous support & training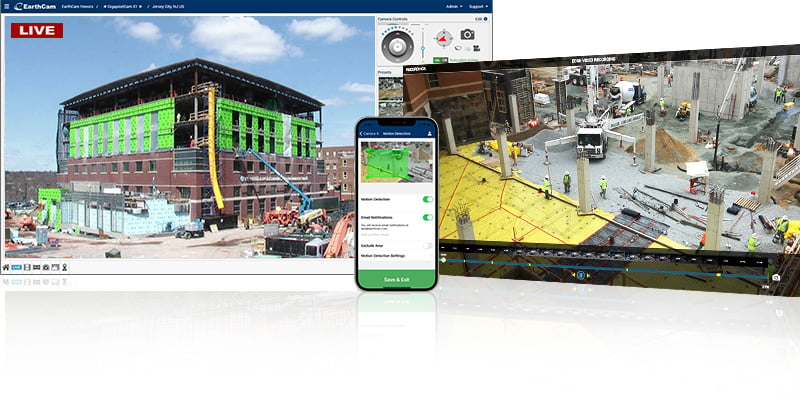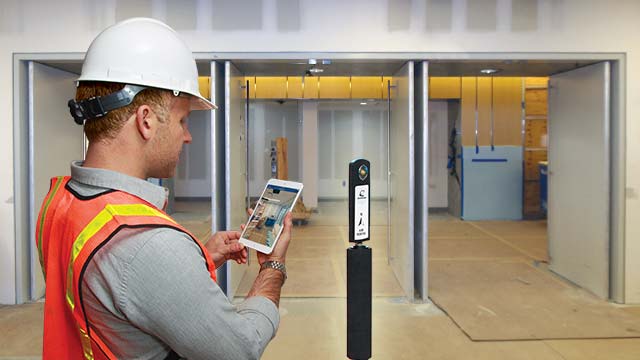 While other photography documentation solutions require professional photographers and several phases of complicated, time-intensive post-production editing, EarthCam has taken 6 processes and reduced it to one simple step with its improved photography interface and mobile app. This do-it-yourself efficient imaging technology eliminates the need for costly photography services and is a smarter way to communicate interior progress.
Walk through a virtual jobsite using HD photos of interior construction
Capture photos using your phone, which are automatically geo-tagged to site plans
Save, email and share photos in real-time with project team members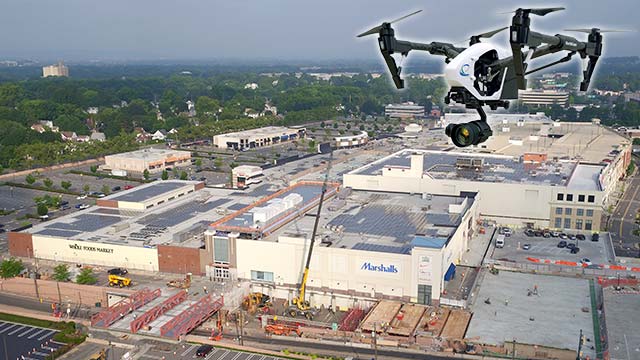 Maximize the benefits of your project documentation process by combining all-weather cameras and 3D imaging with EarthCam's UAV and aerial imagery services. EarthCam Air also provides cloud-based storage solutions and distribution tools for sharing the unique content derived during UAV flights over your jobsite.
Comprehensive analytical report with countless benefits and insights
Geospatial webcam mapping platform that can be built upon throughout the construction process
Licensed pilots and professional videographers captured data-driven imagery and entertaining content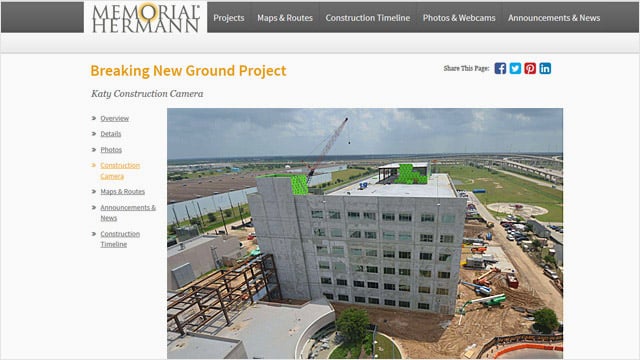 Send a powerful message about your company and your work using EarthCam's wide array of transmedia marketing services. Increase public awareness, enthusiasm and gain new sales with an exciting webcam page created by our dedicated Website Development Team. Expose your content to millions of viewers with our 24-hour live channel, ConstructionCamTV. Patients, staff and investors feel secure as they are updated on progress via custom websites and social media such as Facebook, Twitter and YouTube.
Professionally edited time-lapse movies
Webcam programming and image hosting
Promote your company and project