Experience the world's favorite construction camera technology
View jobsite activity live in streaming video or capture megapixel photographs for documentation and marketing.
Time-Lapse Caméras
Documentation chantier
Vivre Caméras en streaming
Suivi chantier
Options de l'appareil
Flexible and ready for any location
Logiciel - Control Center 8
Découvrez le plus intuitif, efficace, riche en fonctionnalités suite d'utilitaires permettant sécurisé, basé sur le Web de contrôle de systèmes de caméras multiples à travers un réseau local ou une connexion Internet.
Safe remote access - desktop & mobile
Live stream secured & encrypted via https transport
Flexible archiving options
Time-lapse record & playback
Weather data - current & historical
Take instant snapshots anytime
Email, save & share content
Easily embed in any website
Satellite map & site plan integration
Image mark-up & comparison tools
Rapports d'avancement automatisés
Unlimited users with various control levels
Continuous support & training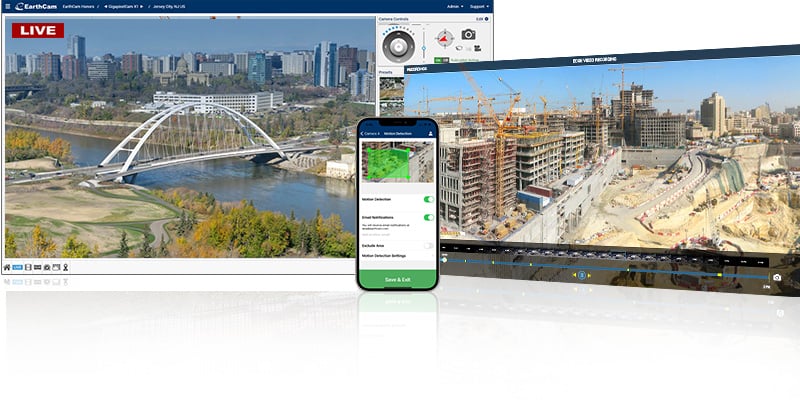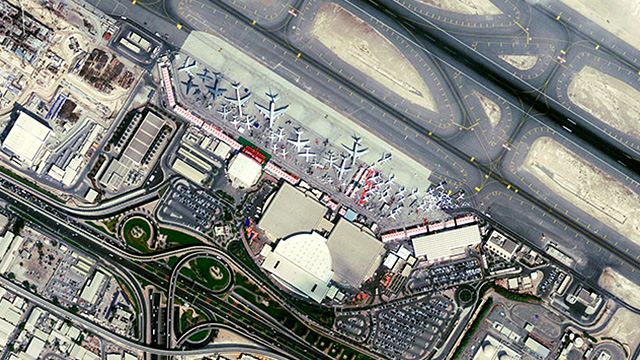 From space, air and ground, EarthCam covers your jobsite documentation needs. We will fly a satellite to map, monitor and measure the entire scope of any engineering or infrastructure project from 0.5-meter resolution imagery. The 0.5-meter resolution imagery is so accurate that it discerns an object on the ground approximately 16 inches in size using both multispectral imagery and panchromatic imagery.
Create custom photographs of your jobsite from commercial satellites
Economical way to review and inspect remote sites and large areas
Coverage is up to 100 sq kilometers (38.6 sq miles) per pass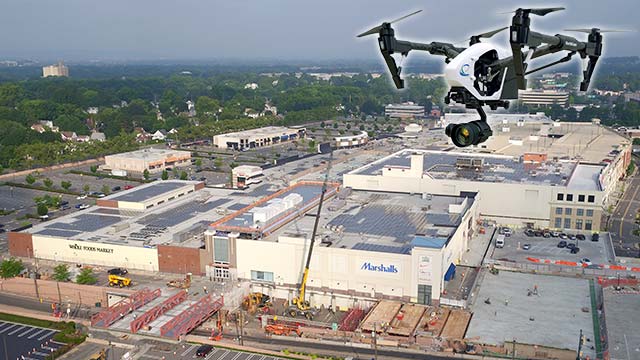 Maximize the benefits of your project documentation process by combining all-weather cameras and 3D imaging with EarthCam's UAV and aerial imagery services. EarthCam Air also provides cloud-based storage solutions and distribution tools for sharing the unique content derived during UAV flights over your jobsite.
Comprehensive analytical report with countless benefits and insights
Geospatial webcam mapping platform that can be built upon throughout the construction process
Licensed pilots and professional videographers captured data-driven imagery and entertaining content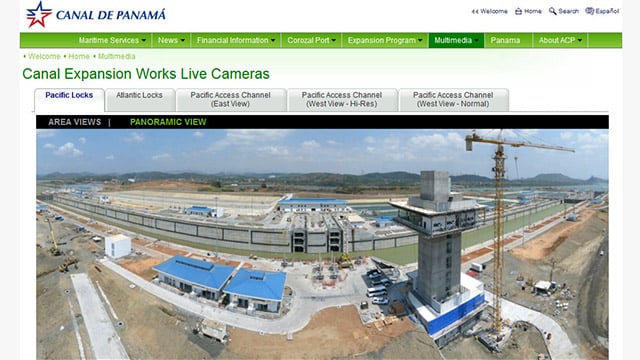 Agir comme un passeport virtuel en fournissant des vues de votre projet de construction à téléspectateurs à travers le monde. Send a powerful message about your international jobsite and your company using EarthCam's wide array of media marketing services. Increase public awareness, enthusiasm and gain new sales with an interactive webcam page created by our dedicated Website Development Team. Générer du trafic vers votre site en partageant des images impressionnantes et vidéo sur les médias sociaux des sites tels que Facebook, Twitter et YouTube.
Professionnels édités time-lapse films
Webcam programmation et de l'image d'hébergement
La promotion de votre entreprise et votre projet