Unify communication & manage live events with EarthCam
Trusted nationwide by First Responders, Law Enforcement, EMS, FEMA, HazMat and Special Ops.
Event Management
The Events area is a central communication point which allows unlimited posting of important images, video recordings, documents and commentary. Communicate through threaded text messaging and share reports. The intuitive dashboard provides security analytics for common behaviors. Utilize the search filters to locate specific discussion topics. Quickly access tools to compare and mark-up images. Pan, tilt and zoom digitally to enhance captured images or live video recordings.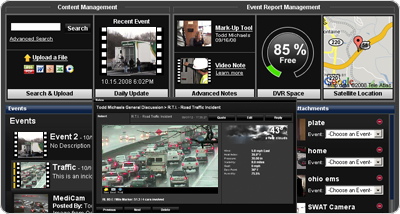 ---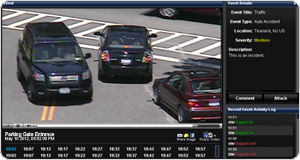 Event Video Player and Recorder
Allows you to navigate and view all of the video clips for an event. Key frames mark segments of the recorded footage and displays the video clip. Use the arrows on the player's timeline to quickly navigate forward or back to a specific time. Our easy-to-operate controls give you situational awareness from start to finish. Record up to 120 hours of video; analyze and classify events.
---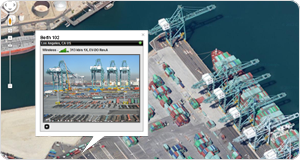 Satellite Location and GPS Tracking
This exciting visual advanced technology displays a map of the camera's last known location with pinpoint accuracy. Direct your camera at any desired point by entering GPS coordinates and view approximate distances to coordinates being viewed. Global satellite imagery and aerial photography deliver dramatic animated fly-bys from outer space directly to your event area.
---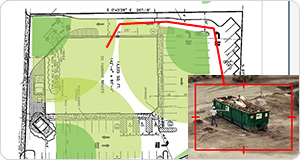 Security Analytics
Webcam solutions provide valuable information about your locations and events, helping to document common behaviours and prevent theft before it happens. Combine geographic data with police report data and then display the information on a map to effectively analyze where, how and why crime occurs. Proactively alert safety personnel to save time and resources.
---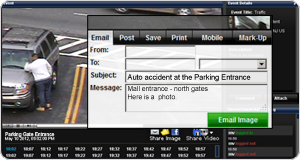 Sharing Event Images and Video Clips
The event player allows you to capture certain instances of the event in 3 different formats: image, video clip of an event or the entire event video. Images may be captured and shared during live events or images and video clips may be captured and shared from recorded events. Utilize video documentation for training and exercises to prepare for any scenario.
---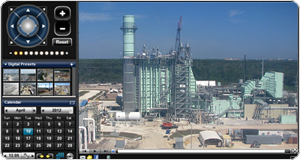 Powerful tools to operate remote cameras from anywhere, anytime in one innovative easy-to-use software package. Manage the critical data for your camera such as solar, wireless and battery usage as well as updated weather information. Use our industry-leading software to give your department the advantage.
---