Seamlessly Integrate EarthCam Images into the Aconex Platform
Valuable visual content for a more informative jobsite
Comprehensive Project Management Solution
Aconex and EarthCam have partnered to deliver high-quality construction camera content to a central platform for a streamlined project management process. Rely on the most innovative technology to monitor, document and promote your project all through the Aconex platform.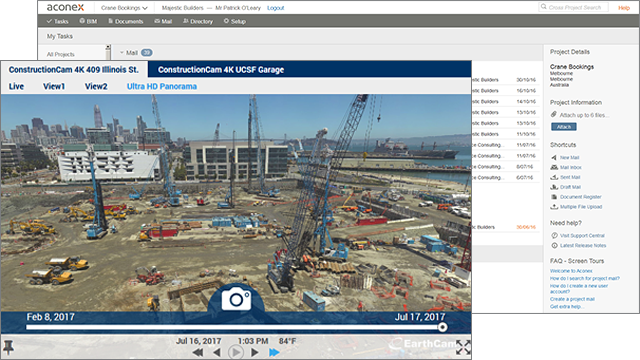 ---
Manage Projects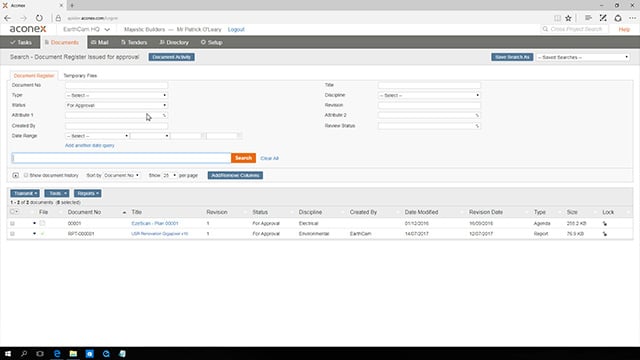 Manage Projects
EarthCam provides high-quality construction camera content for Aconex users. The images, along with other critical jobsite data, will be available within one central interface in the Aconex platform. Users can easily view, manage and share the content, while staying informed by regularly updating images for a quick look at jobsite activity and quality control of subcontractors.
---
Utilize Intuitive Tools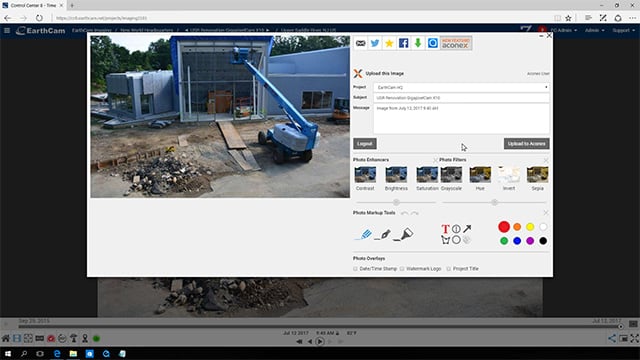 Utilize Intuitive Tools
EarthCam's mark-up tools, making it easy to call-out specific areas of interest throughout the jobsite. The visual content helps enhance communication and provide owners, architects and contractors with the necessary information to make important jobsite decisions.
---